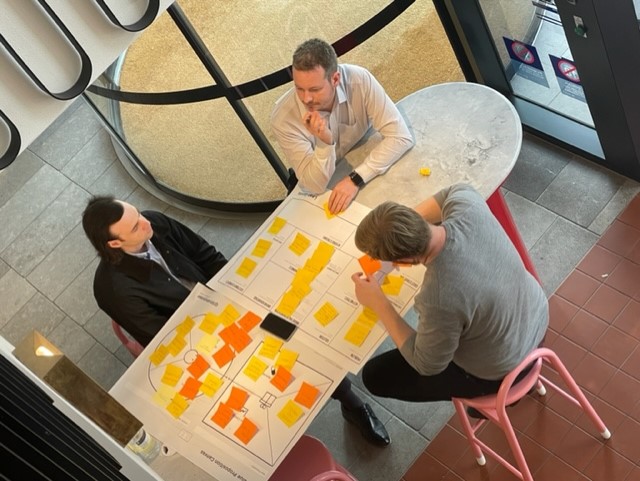 Acoustic consultants enrich creations through collaboration
At our annual national conference in November 2022, we took the time to explore our purpose statement 'Collaborating to create' with the team. This statement reminds us why we exist and emphasises the motivating passions that led our directors to establish Resonate Consultants in 2011.
Collaborating to create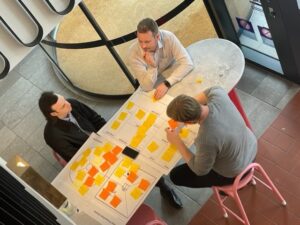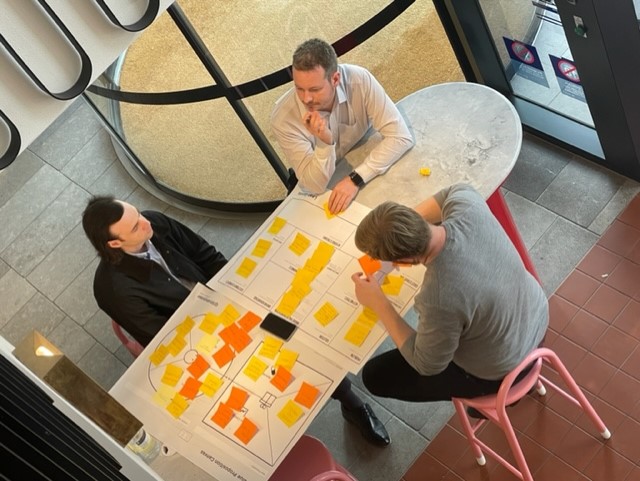 The purpose workshop we were guided through by an external consultant allowed us to explore our fundamental reasons for creating the company and culture that we have, our position statement became clear; 'Collaborating to create.'
All areas of our business are driven by this purpose:
being trusted advisors and having fortified relationships when working with clients,
creating beautiful spaces, places and projects,
a profound connection with industry associations, collaborating with peers for the greater good and growth of our craft,
an ambition for innovation and collaborating with other developers and organisations,
significant development of policy and new guidelines through collaborating with departments, and
growth of our team to create excellent, well-rounded acoustic consultants.
Enhanced collaboration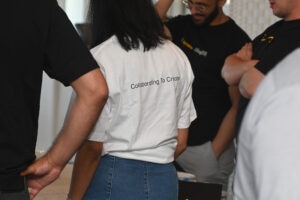 Collaboration is not just a fundamental of our position statement. It's also a core organisational value and collaboration leads to a more successful business.
Other firms often create inter-team silos. Whether geographical, discipline-based or hierarchal-based. Resonate Consultants have adopted a more modern approach that ensures the best people are working on the job and sharing their knowledge company-wide. Our clients benefit by getting high-level skills and expertise during project execution as we form strong teams from across our 34 colleagues nationally.
Collaboration is one of the keys to our success, as as '…employees who collaborate are 10 times more likely to be satisfied with their job', and we continue to foster that as much as possible to ensure consistency and skilfulness. Collaboration also helps employees work faster and improve the quality of their work, leading to a more successful business.
'Regardless of which consultant works on your project, you will receive consistent information and high-level support across the team as we work together and ensure the right specialist is steering the project,' explained Sarah Leo, CEO.
Values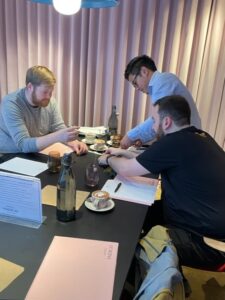 Resonate Consultants was initially set up in 2011 to do things differently from how larger multi-disciplinary firms are structured. It was deliberately established with agile and streamlined systems to make it easy for clients to work with us and empower our team to react to client needs.
Resonate Consultants has been intentional in its approach to procedures and processes to ensure quality assured services while reducing unnecessary and arduous systems for clients.
More than a decade later, we have expanded and grown. But our foundational principles have remained the same and made us the success we are today and our purpose statement connects each of these values and threads through all that we do.
These are our overarching values:
We are ingenious – always pursuing new and improved ways of doing things.
We are responsible – behaving in a caring, ethical and sustainable manner.
We are client-centric – we make it super easy for our clients to work with us.
We are distinctive – we're progressive in our views and ways of conducting business.
We are united – the way we are inclusive, collaborate and share knowledge is a source of pride.
There are some additional affirmations that are aligned to our 'Collaborating to create' purpose. As a leading acoustic engineering firm that has not only seen us win multiple awards— such as Client Choice Awards (three times) and 2021 NAWIC SA Crystal Vision Award— but we're one of Australia's best workplaces, as recognised with an accolade of profound meaning to us: the Great Place to Work Certification in 2022.
The Great Place to Work certification process identified the need to solidify our purpose statement to strengthen our unified collaborative team approach, providing clarity around the reason for our business activities, values and behaviours.
Knowledge-sharing
Our representation on the Australian Acoustical Society committees and the preparation of papers for presentation at the annual acoustics conference continues this collaboration and sharing of our experiences and knowledge with our peers.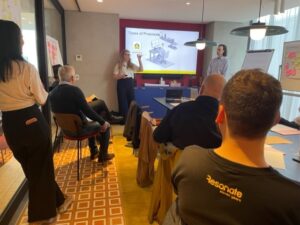 Resonate Consultants has always employed a widespread approach to training. Offering internal and external employee training results in more substantial client outcomes and partnerships. In this way, we 'Collaborate to create' exceptional and well-rounded consultants.
Some of the training we offer includes a formal certified acoustic education program through the University of New South Wales to ensure that all acoustic consultants have a deep foundation of basic acoustic theory knowledge. This is supported by ten study days off and leadership groups to help with our acoustic consultants' further learning.
Nationally, we offer an Aboriginal and Torres Strait Islander cultural awareness program and leadership training opportunities through True North Leadership, University of Adelaide and TeamGage.
Internally, we have a monthly upskilling program and knowledge-sharing through a fortnightly show and tell program that is team-directed and topic-specific. We record all of these sessions, which are available in our knowledge bank, ensuring the team always has access to up-to-date information.
Does our purpose statement "resonate" with you? Collaborate with us today.