Acoustic consultant jobs
Our people are our greatest resource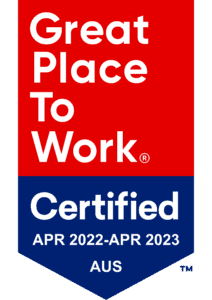 Resonate Consultants are looking for experienced acoustic consultants and engineers to join the team; with opportunities available in Adelaide, Melbourne and Sydney.
We encourage diversity, skill development, health and wellbeing and you will see this demonstrated through our activities and funding that consider the whole wellbeing wheel, our LGBTQI+ inclusive workplace and our monthly training programs.
Current acoustic consultant jobs
We are currently seeking new colleagues in the following areas.
Senior Acoustic Consultants – Enviro (Sydney, Melbourne or Adelaide) – with 5+ years of experience, working within SoundPlan or Cadna and experience with EIS/EIA
Senior Acoustic Consultants – Buildings (Sydney) those able to demonstrate extensive experience, a high level of technical competency, and impressive project management skills
Graduate Consultants (Sydney, Melbourne or Adelaide) –with a degree in mechanical engineering or similar.  An understanding of acoustics is an advantage but not essential.
What you'll need to succeed in our acoustic consultant jobs
Your desire to delight clients through your project work, acoustic and vibration monitoring and solutions as well as your exceptional communication skills will see you succeed in a company that wants you to do well and rewards you as such.
We seek candidates who can:
provide clear and consistent communication with colleagues and clients
be highly organised
juggle multiple priorities
advocate for workplace safety and continual improvement of all business activities and
live the Resonate Consultants cultural values
Aspects that will strengthen your success:
Previous experience or studies in acoustic consulting, infrastructure and/or building sectors
Membership of the Australian Acoustical Society and/or other relevant industry organisations will be considered favourably
Email Sarah Leo to find out more about available acoustic consultant jobs and to submit your application.
Staff benefits include:
Work/life
Flexible work options
Cloud-based systems
Opportunity to work on a variety of interesting projects
Collaborative team culture
Staff bonuses
Career mentoring and development opportunities
Potential for equity or ownership in the business
A commitment to reducing our environmental footprint
Balance
Annual Health Allowance of $300 per person to spend on "sharpening the saw" which may include sporting equipment, gym or club membership, yoga, art or music classes as examples.
Headspace for business app
Bonus holiday on Resonate Day, 8 August
Regular social events and team lunches
A focus on health and wellbeing for all staff
Training and personal development opportunities throughout the year ranging from technical upskilling to leadership and including Aboriginal and Torres Strait Islander Cultural Competence and Inclusive Practice programs.
Acoustic Education Program offered through AAAC & UNSW
Paid Parental Leave Program
If you feel our values and ethos "resonates" with you and you are looking for your next acoustic consultant job…
Please contact Sarah Leo with your confidential application.