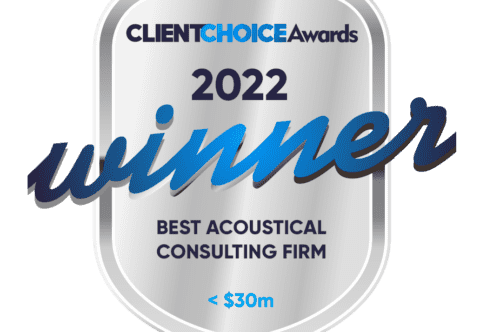 We're different to other acoustic consulting firms – here's how
Best Acoustical Consulting Firm award win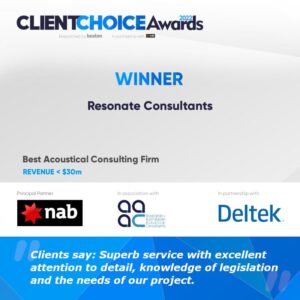 Resonate Consultants is proud to announce that we have been named the Best Acoustical Consulting Firm (revenue <$30 million) in the 2022 Client Choice Awards.
Having won this award in 2021, this second accolade highlights that our approach, guided by our core values of being distinctive, responsible and client-centric, is truly resonating with clients.
This type of external recognition signifies that we are meeting and exceeding these objectives internally and consistently. By taking these steps, we are actively working towards ensuring that we make it easy and beneficial to work with us, whether you are a repeat or a first-time client.
Some of the fundamentals of the way we engage with clients include:
Doing what we say we will.
Genuinely collaborating with clients.
Listening twice and speaking once.
Offering advice and empathy.
Being responsive.
While excellent client services start internally, its most significant impact happens outside the organisation. That's why, to ensure that we are meeting client-based targets, we consistently collect feedback.
Whether offering digital feedback methods such as a Customer Thermometer built into our email signature or direct CEO-to-client phone calls, our processes ensure that there is an inherent level of transparency. This means that nothing slips through the cracks, and in turn, we can have more robust conversations around our services.
'Always helpful and advice is consistently reliable,' Catherine Gray.
Research shows that 'more than 65% of people have higher expectations for customer service today than they did three to five years ago.' With this in mind, it makes sense that the most frequent word used in our feedback process is 'responsive'. Clients have reported instances of other organisations being slow to respond from early stages of the onboarding process, whereas our organisation provides the opposite experience. Great client services means being open and responsive to communications with clients, so we are proud to offer a unique approach that also adheres to clients' changing needs.
'In responsiveness, they were excellent. They communicated very well during the day as well as via email before and after the work. They also respond and accommodate very well to sudden onsite issues that require a change in the plans,' previous client.
While client feedback helps us improve internal efficiencies, it also has external effects. In fact, research shows that 'consumers who enjoy a great customer experience are five times more likely to recommend a brand' to others and '54 per cent more likely to make a repeat purchase'.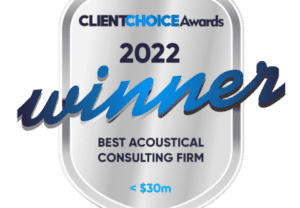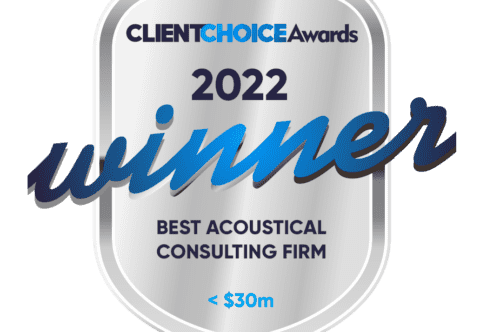 With this in mind, in 2021, we experienced a generous increase of projects when compared to 2020's figures and believe that consistent and positive word of mouth referrals from existing clients contributed to this growth. As such, company figures show that as of March 2022, nearly 40 per cent of new projects are repeat clients, and more than 10 per cent are direct referrals.
With a customer service philosophy that centres around making it easy for clients to work with us, winning an award that is recognised by clients and voted on by our clients is an achievement that we do not take for granted. Such an accolade is the result of cultivating within our staff a drive to foster long term client relationships. Relationships that will serve not only the organisation but will also potentially lead to advancements in individual careers.
As we strive to be distinctive, Darren Jurevicius, Director of Market Leadership, often runs internal staff training to build on our client service skills, employing a time-tested trust equation and an array of techniques to help truly understand our clients. By providing an approach that is pragmatic and collaborative, we have been able to cultivate an approach to client services that is unique, not just in our industry but also more broadly as a professional services firm. Making our organisation an attractive proposition to those searching for an acoustic consulting firm that not only understands acoustic and vibration objectives but also how to deliver excellent client services.
'Professional, always respond to email or phone calls. Quick to help resolve issues. So easy to deal with and responsive,' Toni, Sincock Planning.
While we consistently strive to provide quality services behind the scenes, these external recognitions wouldn't happen without our valued clients and their support, and taking the time to provide valuable feedback. Our clients are at the heart of all we do and are the reason for this award—so thank you!
To work with an award-winning acoustic services firm that puts clients first, please call us today.