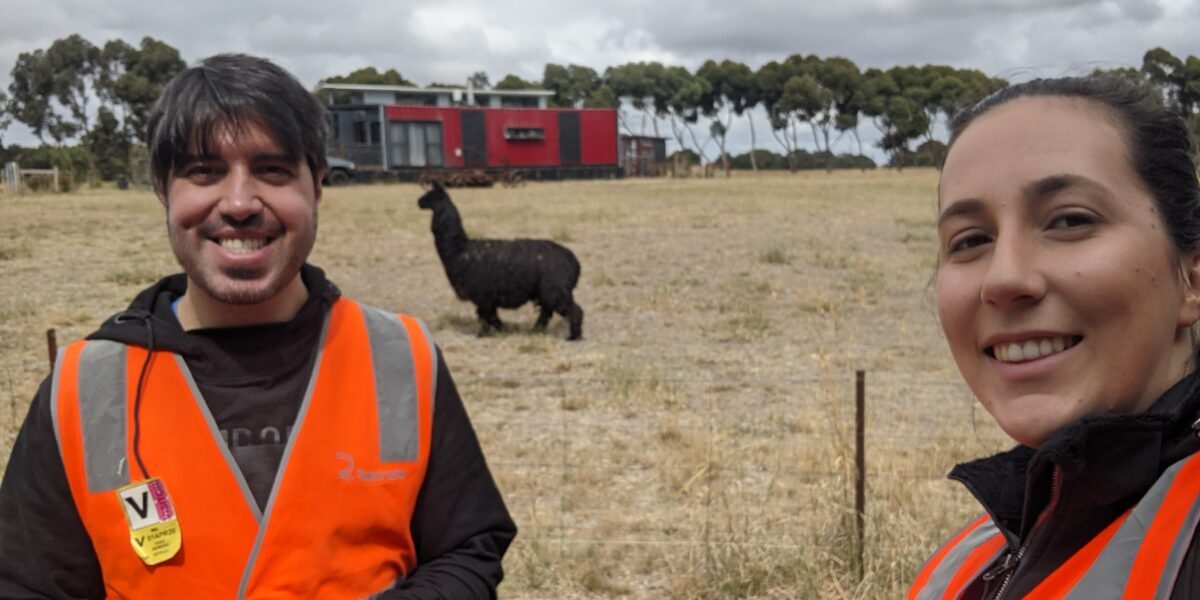 Through the eyes of our graduate acoustic engineer
Andrea Hempshall gives an overview of her time as a graduate acoustic engineer
Stepping out of university and into the "real world" can be daunting. Despite studying for four years to gain a bachelor degree in mechanical engineering and two internships, like most graduates, Andrea Hempshall felt a little unprepared for a new life as a working professional as a graduate acoustic engineer.
Thankfully, with the help of professional graduate programs, such as Resonate Consultant's own, there are opportunities for recent grads to assimilate into a new way of being, whilst understanding the industry and setting the foundation for their career.
'I looked to movies on Netflix, Quora and my nearest and dearest to answer my many questions, such as "where should I start my career?", "what can I do to maximise my success?" and "how do people working nine to five actually go to the dentist? Or get haircuts?" But no amount of rewatching Devil Wears Prada or The Office could give me the insights I was looking for,' Andrea lamented.
Now, slightly over three months after starting as a graduate consultant at Resonate Consultants, the dust is beginning to settle. Andrea's employment with this award winning acoustic consulting firm has left her feeling hopeful for her future and the opportunity for an expansive and intriguing career.
Resonate Consultants are unique in the industry
Resonate Consultants specialise in acoustic consulting with offices in Sydney, Adelaide and Melbourne. The field of acoustics has never been more relevant and will continue to gain importance as cities across Australia and the rest of the world get noisier as a result of increased transportation, construction and population density. Acoustic engineering firms, like Resonate Consultants, provide a myriad of solutions to help people live in a better environment, either broadly or in their own neighbourhood. And these kind of services span across multiple industries, such as marine, medical, construction, Defence, transport and many more.
Diving into this sector is a career move that can take you anywhere from helping scientists understand how human noise is affecting underwater sea creatures, to designing spacecraft to be quieter and more hospitable to humans.
The graduate acoustic engineer experience
Graduate acoustic engineers can expect to work on a variety of interesting projects while benefiting from career mentoring and development opportunities during their time at Resonate Consultants and my experience was no exception. In Andrea's first three months as a graduate acoustic engineer consultant, she was mentored by experts to solve problems related to noise emissions, electromagnetic fields and vibration for a diverse range of developments such as architecture, wind farms and transportation.
Furthermore, she had the opportunity to work with exciting clients from a variety of projects which included planning studies for major hospital redevelopments in North Melbourne and Parkville and Golden Plains Wind Farm, which will see the construction of 215 wind turbines 60km north of Geelong.
As well as the core acoustic engineering work, Andrea has been able to engage in development opportunities like additional training after university, networking events such as Women in Design and Construction (WIDAC) and to be immersed in a culture that promotes innovation and contribution.
'For anyone graduating in the next few years who is interested in working in an industry that is different yet always innovative, I highly recommend that you consider Resonate Consultant's graduate acoustic engineer program as one of your top picks for employment,' stated Andrea.
Interested in working with us? Send your resume and cover letter to us today.