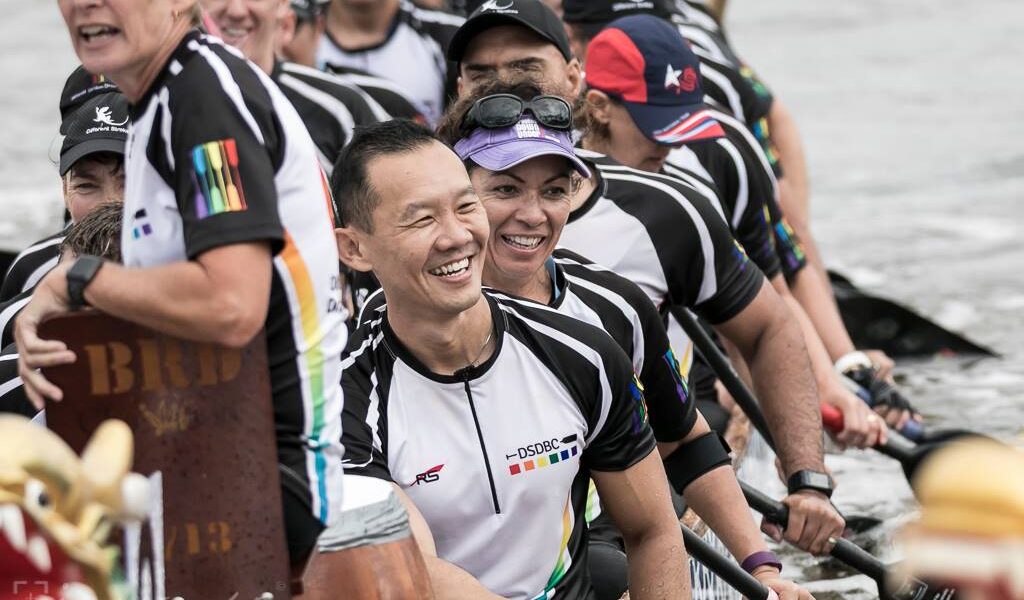 Meet Ray Sim – acoustic engineer in Sydney
Leadership plays a very integral role when it comes to operations at Resonate Consultants. Leaders not only review and advise, but they also learn and inspire. That's why we were thrilled to promote Raymond (Ray) Sim to team leader in 2021 as a valued acoustic engineer in Sydney.
Ray enjoys extensive experience in the acoustics space, although he did start his career as a teacher in Singapore after graduating from the University of Sydney.
Upon his return to Sydney, Ray began his journey at a small acoustics firm before moving on to a slightly bigger organisation. 'I really enjoyed my time there,' Ray said. 'The culture was very similar to Resonate Consultants, which is more like a family culture. And the major reason that I started working with this firm.'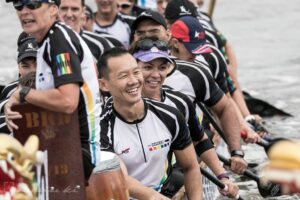 While the next step in Ray's career involved working for a multinational company, this desire to work for a family-orientated company remained at the fore. As such, despite working on large projects during the peak of the mining and road and infrastructure boom, Ray sought out career opportunities at smaller firms.
'I always wanted to work at Resonate Consultants, simply because of the culture. Any employee you spoke to always had good things to say about one of Australia's best workplaces,' said Ray. It also helped that Resonate Consultants, as a forward-thinking and technically progressive acoustic engineering firm, 'has a project portfolio that is very exciting and innovative,' added Ray.
By working in an environment where employees are encouraged to share project outcomes and different working techniques with each other, by focusing on knowledge management and the sharing of intel through internal informal training sessions, 'I actually feel like my career is growing,' stated Ray. Project "show and tells" are also encouraged in order to debrief the team on topics of widespread interest. You can learn more about this in our article How to stay ahead of the game as acoustic engineers.
At its core, acoustics is largely specialised. As such, there are many different subsets of acoustics. By encouraging employee communication, there is no information hoarding. For someone like Ray, who looks to develop across a number of areas, being able to ask questions proves as a learning opportunity.
A recent learning opportunity involved Ray's promotion to team leader. 'Leadership is a learning process. Being in this role allows me to learn about people and about relationships with people, which inadvertently allow me to learn about myself and, I guess, how to be a better human too,' Ray said.
Having worked under various leaders and leadership styles over the course of his career, Ray is particularly in tune with how to get the best out of staff, even if it means stepping out of his comfort zone. As a team leader, Ray explains, 'I try not to be the person who micromanages or says, "I told you so". I try to put myself in their shoes and be more empathetic.'
Understanding that leadership involves continual learning, Ray is aware of the alignment that Resonate Consultants' leadership style has, which translates into employee and client benefits. 'I have always believed that, if a person is not happy working for the company, they are never going to do a good job,' Ray explained.
By fostering relationships characterised by mutual respect and open channels of communication, Ray is constantly helping our acoustic consultants in Sydney thrive through our foundational values. 'If you put in effort with your staff, they are more willing to go above and beyond for the project, the client and the company,' explained Ray. This, in turn, translates into a better quality of work, increased efficiency levels and better client relationships. All of which Resonate Consultants is renowned for.
After hours, Ray displays this same level of passion for dragon boat racing, a hobby that has seen him travel as far as Europe to compete in championships. While Ray has one eye on progressing his leadership and career-based skills with our values-driven acoustic firm in the future, he is also looking forward to training hard in order to qualify with his dragon boat team to compete in Italy in 2024. Go, Ray!
Want to connect with a passionate acoustic engineer in Sydney like Ray? Call us now.