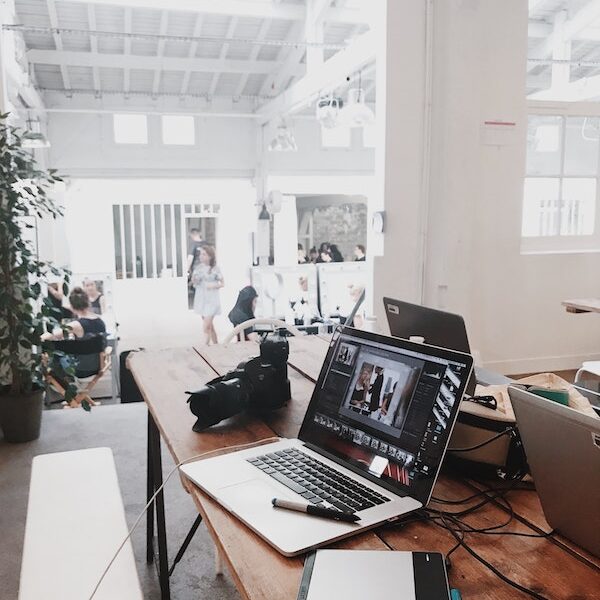 We're one of Australia's best workplaces
Resonate Consultants named Great Place to Work against global data
In May 2022, we were recognised with an accolade of profound meaning to us: the Great Place to Work Certification.
Great Place to Work Australia is the global authority on workplace culture, which uses international benchmarking data and internal insights of more than 10 000 companies for organisations to establish whether they are an employer of choice, helping them to attract and retain great talent. Using particular methodology based on the trust model, and survey results from 97 countries, they ensure employees are at the heart of the program.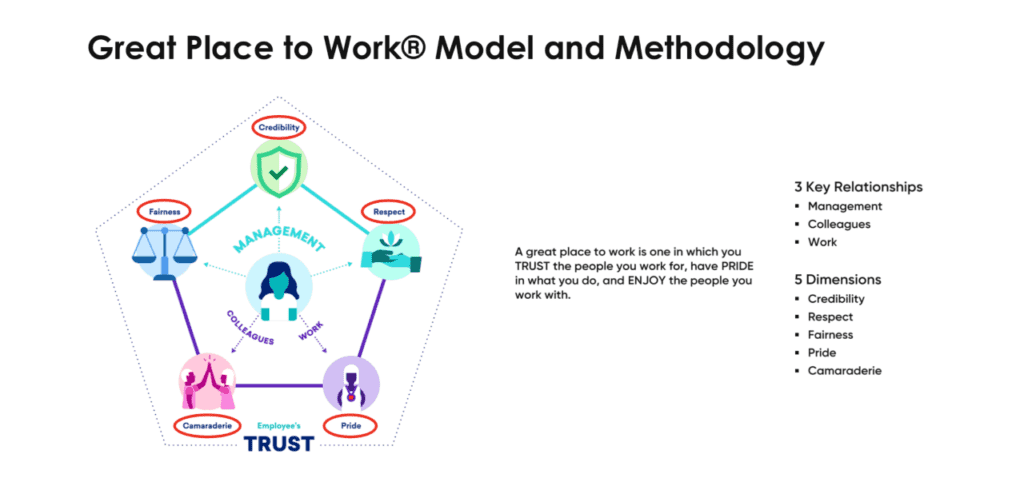 The Great Place to Work program purports that universally a '…great workplace is one where employees trust the people they work for, have pride in what they do and enjoy the people they work with.' And Great Place to Work CEO, Michael C Bush states that 'people who work at certified companies are proud to let the world know what it feels like to be respected every day, spoken and listened to with an open mind, and- most importantly- treated as a person who deserves equity in all aspects.'
The survey results, employee feedback, our reputation and retention of staff are just some of the ways in which we know we are a great workplace.
It was no surprise when Resonate Consultants conducted the signature Great Place to Work survey and garnered some impressive results and feedback. Overall, 87 per cent of surveyed people confirm that Resonate Consultants is, indeed, a great place to work. Take a look below as we break down some of the results.
Recognising great culture for potential employees
More and more these days, it's vital that workplace culture goes above and beyond if an organisation wants to attract and retain great talent. 'Company culture is an important factor for 46% of job seekers.' And Resonate Consultants are one of the leading acoustic engineering firms in Australia, not just on client service and delivery but when it comes to employee satisfaction.
Companies with strong employer brands get 50 per cent more qualified applicants, and we are always aiming for the highest quality talent to deliver our exceptional client service. Now potential hires can feel confident with third party validation that Resonate Consultants is a great place to work.
Focus areas
According to the survey, the following results demonstrate focus areas of precisely why we are a great place to work.
93 per cent agreed that community is a focus.
91 per cent agreed that camaraderie is a focus.
91 per cent agreed that integrity is a focus.
90 per cent agreed that support is a focus.
90 per cent agreed that credibility is a focus.
Agreeable statements
97 per cent of people surveyed strongly agreed to the following statements by selecting 'almost always true' or 'often true':
This is a physically safe place to work.
People here are treated fairly regardless of their race.
People here are treated fairly regardless of their sexual orientation.
Management is honest and ethical in its business practices.
I believe management would lay people off only as a last resort
93 per cent of people chose the following statements to be 'almost always true' or 'often true':
I am able to take time off from work when I think it's necessary.
People care about each other here.
Management trusts people to do a good job without watching over their shoulders.
You can count on people to cooperate.
And we'll keep implementing factors in line with our company values to solidify these beliefs in our office because 'employees who feel their voice is heard are 4.6 times more likely to feel empowered to perform their best work.'
Just some of the ways in which we foster our organisation to be a great place to work include:
No timesheets
Making a transition away from timesheets has meant that employees now focus on project outcomes rather than time, and clients reap the benefits of the end results. It also means we're all working together towards a common goal. You can see why 93 per cent of staff strongly agreed with the statement 'You can count on people to cooperate.'
Collaborate across the organisation
Under the banner of our core value of collaboration, we make it a priority to support our financial structure and processes, so there's no barrier for people of all levels and skillsets working across our projects. Because true collaboration means everyone enhances their skills with every project and share knowledge company-wide.
Workplace flexibility
Resonate Consultants also supports flexible working conditions, including working part-time, from home and flexible hours. This makes a real difference to our productivity and enthusiasm for work, as our employees can attest to.
Importantly, we're a people first organisation, led by Sarah Leo, CEO, who sets the bar in modern leadership.
'When you are a team-first organisation, the team has the energy and motivation to excel in their workplace. The team need to have the strength and the passion to deliver on our values, so it's vital we invest in their wellbeing and development,' Sarah explained.