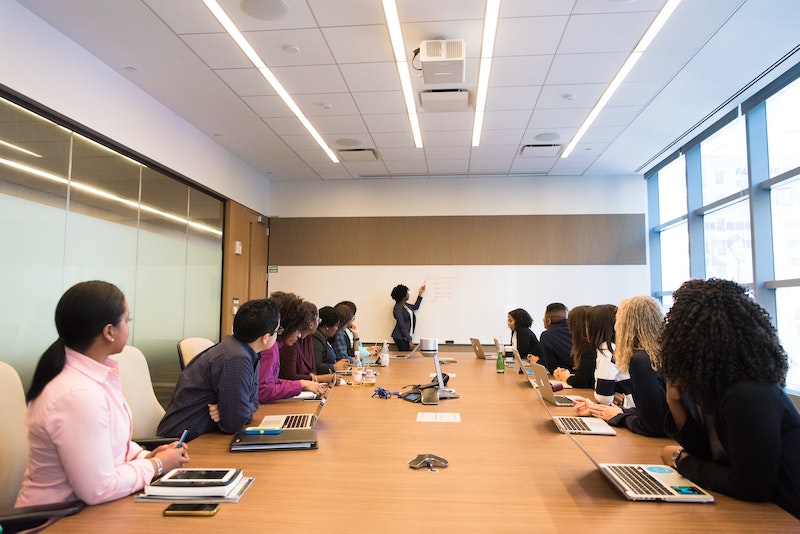 How to stay ahead of the game as acoustic engineers
Our rigorous approach to training
Resonate Consultants has always engaged in a comprehensive approach to training. Offering both internal and external training to employees results in stronger client outcomes and partnerships. Importantly, this training also helps to develop acoustic engineers with a broad knowledge base and well-rounded skill set.
As Resonate Consultant's Chief Executive Officer, Sarah Leo, explained, 'the training approach that we have wouldn't work if we didn't have a high level of collaboration and knowledge-sharing generally.' By encouraging the adoption of core values such as being united and responsible, whether working internally or externally, Resonate Consultants has laid the platform for employees to actually want to work together, rather than work in competition.
Internal training for acoustic engineers
This core value of being united makes internal training sessions all the more effective. Additionally, by focusing on knowledge management and the sharing of intel, even everyday occurrences such as team meetings double as training sessions. Project "show and tells" are also encouraged in order to debrief the team on topics of widespread interest.
While collaboration and knowledge sharing sessions form a large part of training, Sarah shares that Resonate also holds monthly dedicated training sessions. 'These sessions might take the form of technical skill lessons, or they may focus on softer skills or business skills like best practice proposal writing,' Sarah said.
Importantly, internal sessions are recorded. This means that current employees can go back and revisit sessions should the need arise. It also ensures that our acoustics firm is constantly cultivating key assets to utilise when onboarding new recruits.
External training for acoustic engineers
External training is another important component to the Resonate training philosophy. By affording employees with the opportunity to participate, 'external professional development can be undertaken in key areas', Sarah said.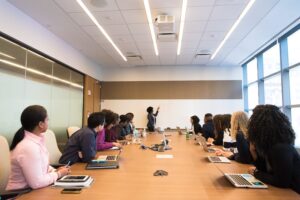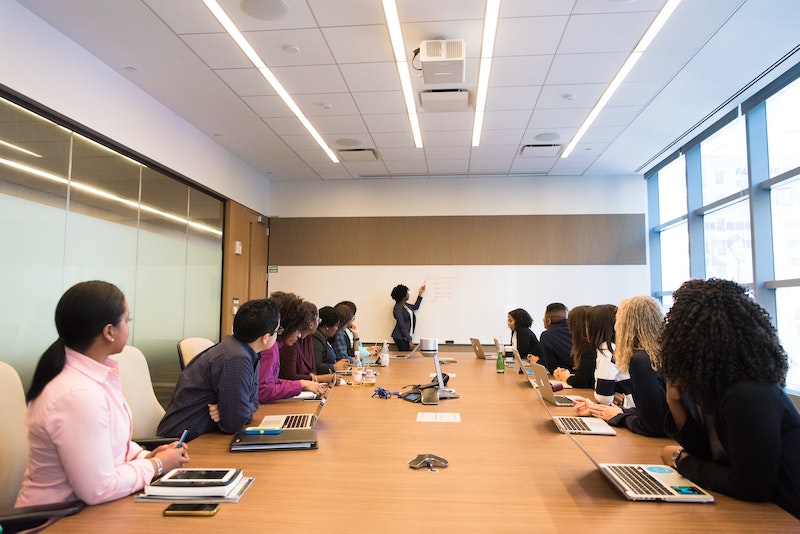 We introduced an Acoustic Education Program to ensure that all consultants have a deep foundation of basic acoustic theory knowledge, and to support our value of excellent client service. Offering study leave to participants in addition to co-ordinated support from team leaders to ensure participants have answers to commonly asked questions and support with assignments and exams, the program results in a certificate from the UNSW. A diploma is also issued by the AAAC to those who successfully complete four or more modules.
Specific training needs pertaining to individuals needs or aligned to our business plan are also accounted for. Recently, two team members were accepted into Venture Dorm through Flinders University which is specifically focused on innovation. We also supported several staff members to undertake EASE model training in order to advance and hone their skills.
With being responsible and ingenious embedded as core Resonate Consultants values, Sarah is also undergoing training in the form of the ground-breaking Transformative Leadership course through the University of Adelaide. As the course is based on handling disruptive issues that will occur in business, Sarah said she is learning open thinking and changed approaches in order to 'navigate issues when there aren't textbook solutions.'
Leadership has also more broadly been a training focus at our acoustic engineering firm. 'We've ensured our current and emerging leadership team are put through an internal immersive leadership program that's being run by True North Leadership,' Sarah said. With catch-ups scheduled every six to nine weeks, participants are afforded the time to understand leadership concepts and how they may pertain to individuals and everyday scenarios. This particular course, as Sarah explained, 'came from seeing a need to bring more people onto the leadership journey.'
With a commitment to clients to be united, distinctive and responsible, combining elements of internal and external training means that Resonate Consultants can fulfill these promises, across every project. 'We want our people to always be the best at what they do,' Sarah said. 'We like to make sure that people don't get pigeonholed in particular areas and we want to give people exposure to all the different types of projects to develop their careers,' Sarah explained.
Training to benefit clients
Additionally, investing in this type of training also has client specific benefits. 'It doesn't matter which of our consultants you work with, you will receive consistent information across the team and all consultants know who to turn to within our group for expert high level support,' explained Sarah. This helps to breed consistency and show clients a certain skilfulness when it comes to thinking.
By regularly pursuing and engaging in training, clients can trust that our acoustic engineers have the most consistent and watertight current knowledge. The ability to apply the most advanced solutions to problems, where possible, means that productivity also increases. 'If people are skilled on different tools and how to use them, it takes less time to do something,' Sarah clarified, and as a result, 'the client gets a quicker, more efficient response.'