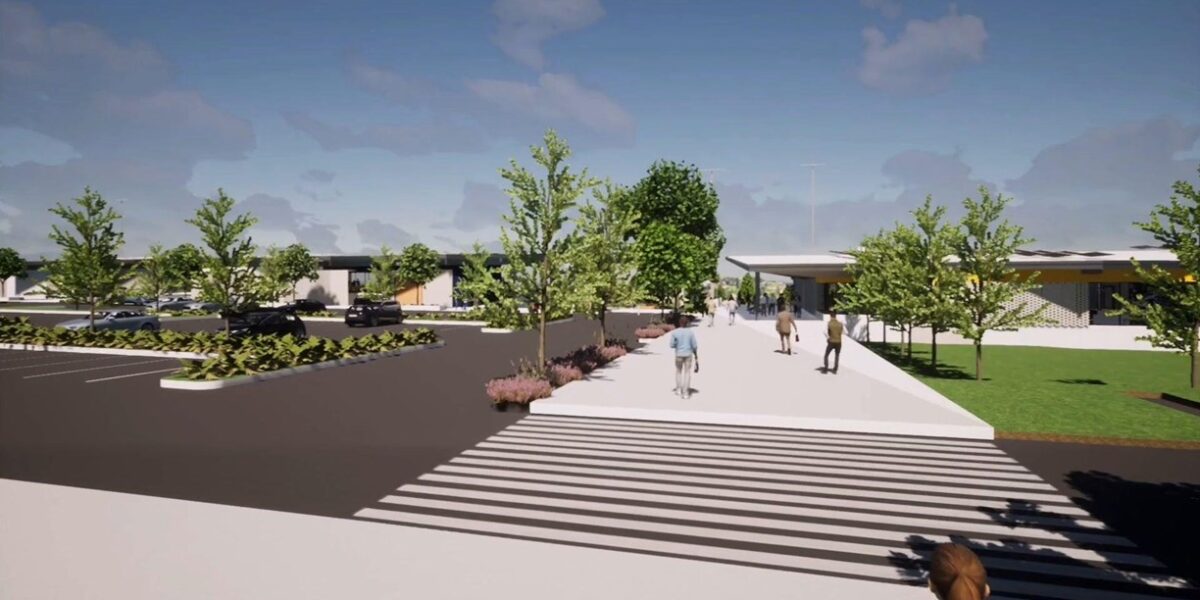 Australian-first sporting centre sounds fit
Sydney's Sam Johnson helps the acoustics of Parramatta Eels' new home
With a proven record of delivering efficient and effective client services, Sam Johnson seamlessly began working with Resonate Consultants in 2017. As such, Sam has been promoted from Acoustic Consultant to Senior Acoustic Consultant in our Sydney office.
Whether working in defence, audio secure projects and building acoustics or sporting centres, Sam employs his unique approach to all projects. 'My background in experimental construction methods means I can bring something unequalled to Resonate Consultants,' he explained.
As our foundational values centre around, in part, being distinctive, Sam helps to ensure a level of accountability to these driving values. Meaning that Sam expertly guides clients through up-and-coming international methods, all while providing effective recommendations, so clients save time and money when considering new fitout products on the market.
Client response to 2023 Client Choice Awards for Sam Johnson- Why did you rate 10 out of 10 for value? "Propose alternative wall and ceiling design details in interior fitouts that significantly reduce noise penetration/travel/flanking etc, whilst saving costs. With Acoustic Consultants I always insist that they don't just find the most appropriate solution in the CSR Red Book, but that practical and sensible solutions, and at times innovative solutions, are proposed. I find that Resonate typically find practical solutions for these design members, which cannot always be said about their competitors."
An example of such methodology is the increased use of cross laminated timber (CLT). A wood panelling product, CLT is being recommended more often, having been 'popularized in Europe and gradually gaining attention across the rest of the world, Cross Laminated Timber (CLT) stands out for its strength, appearance, versatility, and sustainability.' Sam can expertly advise where this type of material will be advantageous for clients, and where it's likely more of a hindrance.
As a result of Sam's broad range of knowledge and interest in experimental construction methods, he has developed a list of products to act as a reference guide for both internal and external use for clients across Australia.
Underpinning all Sam's project work is his attention to detail. With almost a decade of experience in acoustic consultancy, understanding briefs and comprehending the implications of every design decision is second nature. This level of experience has an added bonus of resulting in increased trust with project stakeholders.
This is of particular importance when you consider the level of conversation and collaboration that exists between the project team and consultants working on building acoustics. Whether the project is multifaceted or seemingly simple, there is an inherent level of flexibility in building acoustics.
'In the design of sport centres, you have the ability to compromise and work on design changes. In my previous defence experience, there are steadfast rules that you need to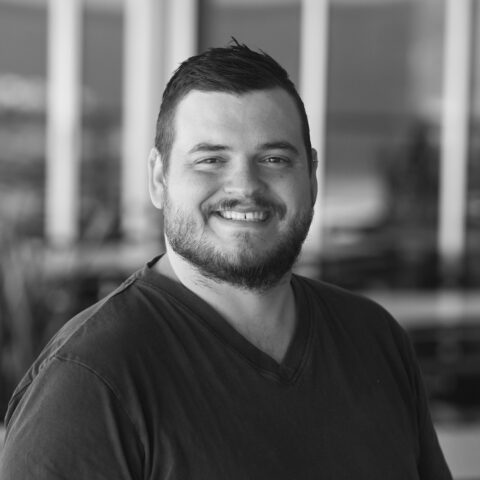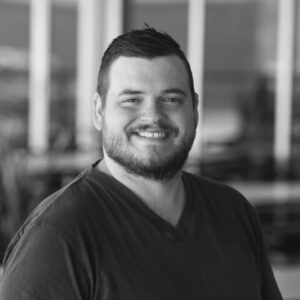 adhere to, which really limits what you can and can't do,' Sam said.
In practical terms, the flexibility allows for acoustic consultants like Sam to provide deeper input either with traditional acoustic recommendations or a list of alternative, more atypical, strategies. This way, the desired result can be achieved without compromising on acoustics.
One of Sam's current projects, The Parramatta Eels Centre of Excellence and Community Facility, requires that unique mix of remaining flexible while still adhering to traditional design methods. This will be an Australian-first in that it will be able to hold dedicated stand-alone NRLW matches and is due for completion at the end of 2024.
'The facility— a 6,500 sqm high-performance centre— is a multifaceted space where typically-competing areas have to find harmony. Think noisy gyms, player community rooms, a theatre and recording studio, offices, boardrooms, a pool and even medical rooms,' Sam explained.
The most imperative issue? Noise control in a busy multipurpose space. 'Working with HB Arch, we raised during the concept phase of the project the importance of room placement and balancing appropriate sound separation with the desired acoustic connection between specific areas in order to maintain an open and collaborative working environment, so the architect put a lot of thought into this particular aspect,' Sam said.
Resonate Consultants' early engagement on this project meant that right from the beginning, components of the building were deliberately placed. For example, the recording
studio to be situated on the opposite end of the gym facilities. This will ensure that the hard surfaces, often used in active areas and the associated increased reverberation times, do not impact speech intelligibility for those recording professional content.
When dealing with an office space and medical rooms, privacy is paramount. However, achieving this status can be quite difficult when the surrounding area may have a number of players walking around and talking loudly at any given time.
'Initial treatment plans centred around glazing in order to meet the acoustic separation requirements. We recommended better door seals and above-ceiling treatments,' Sam said.
An increasingly popular inclusion in building designs is elements of the acoustically transparent ceilings such as slatted or perforated ceilings with a timber or metal aesthetic. While essentially a standout feature in the proposed centre of excellence building, there are acoustic implications to consider including acoustic separation between spaces, reverberation time and containing building services above these ceilings
To ensure harmony between the key facets of aesthetics and acoustics, 'it comes down to managing expectations,' Sam explained. 'By setting clear internal noise design levels and reverberation time targets, and offering appropriate construction solutions, it ensures a quiet and comfortable work environment for the client.
Sam's natural ability to hold open and honest conversations lays the platform for true collaboration. These enhanced collaborative processes help to create such spaces that provide the broader community with increased assets and opportunities to find their passion or hone skillsets.
As a father of two young kids who love to play and explore outdoors, Sam witnesses the value different community facilities can provide to people of all ages firsthand.
Looking for acoustic consultation for your next community project in Sydney? Phone us today.