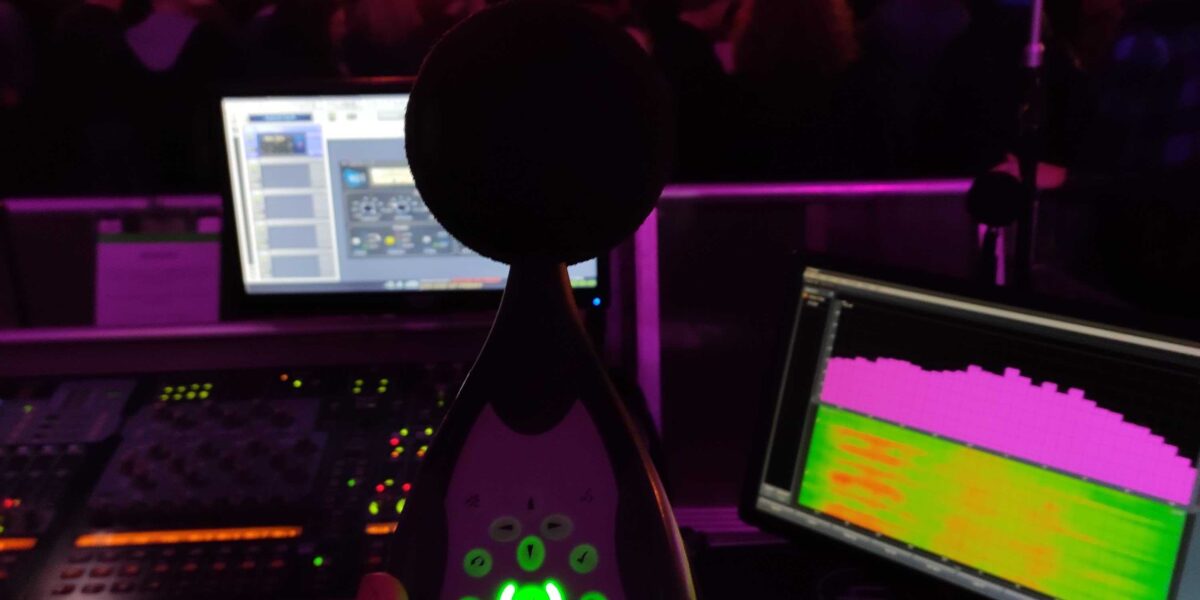 What is acoustic consulting?
Acoustic consulting versus sound engineering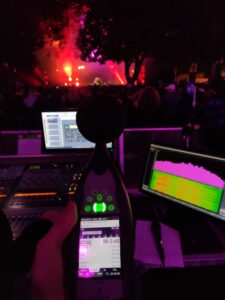 Resonate Consultants are specialist acoustic consultants, working throughout Australia with offices in Sydney, Adelaide and Melbourne. With an eye to improving the environments where we collectively live and work, as well as improving general shared quality of living, Resonate Consultants work across a number of sectors. This includes acoustics, vibration, structural dynamics and EMF, among others.
What acoustic consulting isn't
Understandably, we are often confused with sound engineers. Sound engineers often work with audio systems within set spaces, such as studios or performance spaces. They usually practise within the arts, broadcasting and live performing industries, while acoustic consultants will instead work with noise and vibration measurement equipment within construction, building design, in the community space and even underwater!
Acoustic consulting isn't sound engineering in that acoustic consultants must understand the way sound behaves in a particular environment and engineer the sound where necessary for a specific outcome. Resonate Consultants provide expert solutions to acoustic problems, whether that's across a wind farm, in a classroom, underwater or on a construction site. That said, we also operate across a range of industries, including (but not limited to): transport, commercial, residential, medical imaging and laboratories, mining, Defence and energy.
Where Resonate Consultants differs from competitors is in our keen sense of innovation.
We see things differently and strongly believe in being as easy to work with as possible. We are focused on removing unnecessary paperwork and pride ourselves on our responsiveness— having been proud to hear how much our customers value our fast turnaround in feedback we have received.
'In previous circumstances in which we have had clients come to us after waiting over two weeks for a competitor to quote, we kick into gear and formulate a plan as fast as possible, and continue working on a problem until we find a result or solution,' mentions CEO, Sarah Leo.
Innovation meets acoustic consulting 
Utilising noise and vibration monitoring tools across sites such as wind farms and construction sites are increasingly important in Australia's densely populated urban hubs, as vibrations from construction sites can damage nearby structures and noise can impact on people health and wellbeing. Resonate Consultants combat this by employing state of the art technologies and innovations designed to both monitor and process noise and vibration levels, ensuring safety not only on site but in surrounding areas as well, potentially saving huge costs in damage or impact to surrounding areas caused by noise and vibration. As well as helping protect the amenity of residential and community areas.
Resonate Consultants are focused on innovation and creating sustainable solutions for modern problems. This is achieved through our use of innovative service solutions, creating more efficient projects and, in turn, making our client's lives as easy as possible. The emerging technologies we use in industries such as automation, as well as cloud-based software to offer clients reliable, modern solutions in an increasingly tech-savvy world.
Acoustic consulting projects
Our innovative ethos and forward-thinking way of working have led us to being part of some incredibly exciting and truly unique projects. We have been involved in monitoring vibration levels for potential construction damage on projects such as the Keith Haring Mural in Collingwood, Victoria, and Her Majesty's Theatre facade, Adelaide, South Australia, while nearby excavation took place, ensuring the priceless landmark suffered no damage throughout the process.
Our work with buildings has led us to working with educational institutions such as the University of Melbourne, University of New South Wales, Hamilton Secondary College and the award-winning Innovation and Creativity School at South Australia's Trinity College. Elsewhere, we have worked on the SBS Radio Melbourne building in the iconic Federation Square, as well as with TV's The Voice on studio noise impact assessments. We are currently working on the Marian Street Theatre in Killara, New South Wales.
Sustainable acoustic consulting
Our acoustic consulting firm demonstrates a focus on sustainability and ensuring our work benefits future generations. This includes our work on the new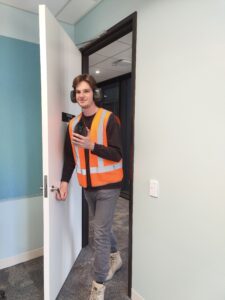 Royal Adelaide Hospital, as well as assisting Environmental Protection Programs in the mining sector. We have worked on wind farms in locations such as Macarthur, Bald Hills, Warradarge and Burgos, in Victoria, Western Australia, and the Philippines, respectively.
Not to mention, we have built a reputation for being youthful yet experienced, with an eye on constant innovation and developing smarter solutions to any given problem. We strive to deliver world class project solutions promptly, with as much ease as possible for our valued clients.
To find out more about how our acoustic consulting team can transform your project, contact us today.