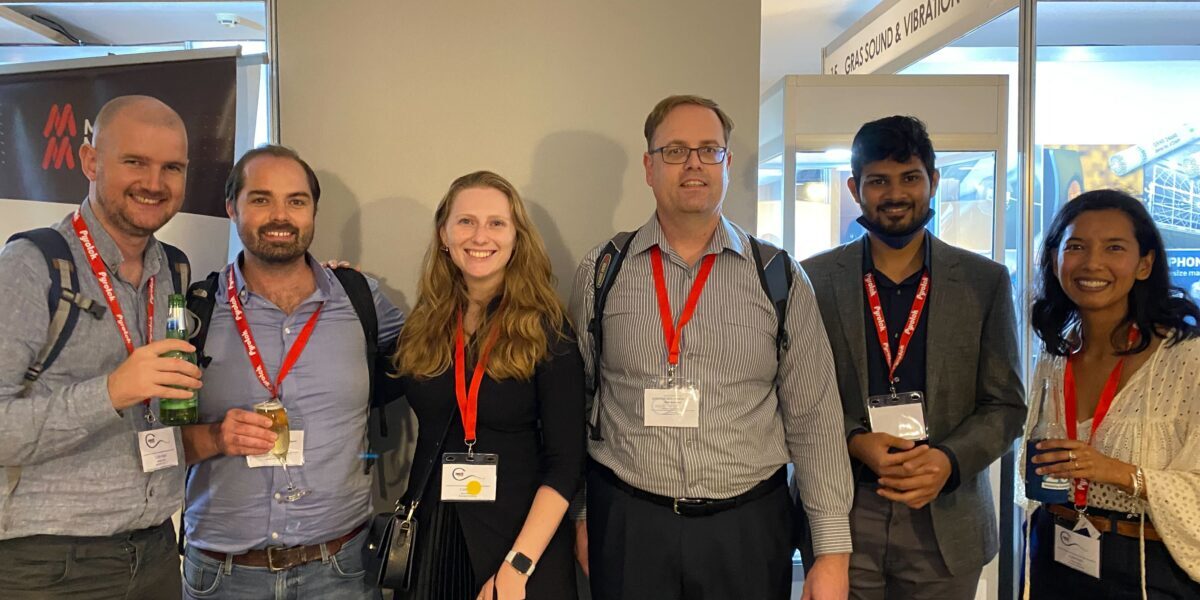 Making waves in a noisy pool
Resonate Consultants present at the Australian Acoustical Society Conference
The Resonate Consultants team were proud to attend and present at the Annual Conference of the Australian Acoustical Society (AAS), entitled, Making Waves, in Wollongong, NSW.
Resonate Consultant's Director of Innovation and AAS Chair for the SA Chapter, Deb James, along with presenters Andy Parker and Jenna MacDonald, joined a host of valued Resonate Consultants colleagues who attended this year's conference in an attempt to add to their knowledge base and, importantly, support and give back to the broader acoustic community.
As Deb explained, attending the annual Australian Acoustical Society conference is about 'ensuring that we are aware of current research and technology, and widening our understanding.' It also reinforced that our community of researchers continue to take very contemporary issues and look at them critically.
By maintaining our awareness of leading research and processes, our clients and the broader community stand to benefit. 'With a core value of ingenuity, we are forever pursuing clever, new and improved ways of doing things. We don't know everything, and we don't purport to know everything. We are always looking to increase our knowledge to be better consultants and service our clients better,' said Deb.
We value the discipline of writing and submitting papers which allows us to maintain credibility within our industry and contribute to our community through knowledge sharing. As other acoustic consultants present their papers, we enjoy hearing from and liaising with peers, investing in our collective education and awareness of the latest studies.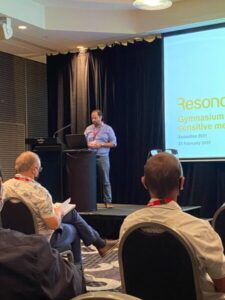 By presenting his paper entitled Gymnasium vibration isolation within a sensitive medical research building at the AAS annual conference, Andy could apply a critical eye to his project in order to understand how to get the best outcome for clients. An approach that is sure to help improve efficiencies in the long term.
Additionally, with Jenna presenting a co-authored paper on the Development of South Australian building standard for aircraft noise intrusion – Ministerial Building Standard – 010 (MBS 010), our acoustic firm was able to share knowledge to help broaden the skill set of the entire acoustic community. As Deb explained, Jenna presenting her paper outlining the new policies that we wrote and revised shows 'shares our knowledge with peers in our community and reinforces that we are on the front foot when it comes to policy and understanding what's important in acoustics.'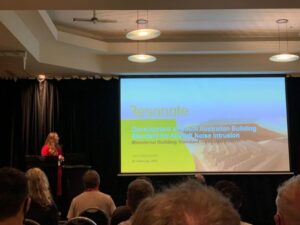 The latest AAS conference perfectly highlights why Resonate Consultants actively encourages and funds memberships of the AAS for employees. We aim to be ingenious and collaborative to remain at the forefront of the industry and absorbing new research— through these national events— aids this pursuit.
If you want to trust your acoustic challenges to a firm that values collaboration across the industry, contact Resonate Consultants today.