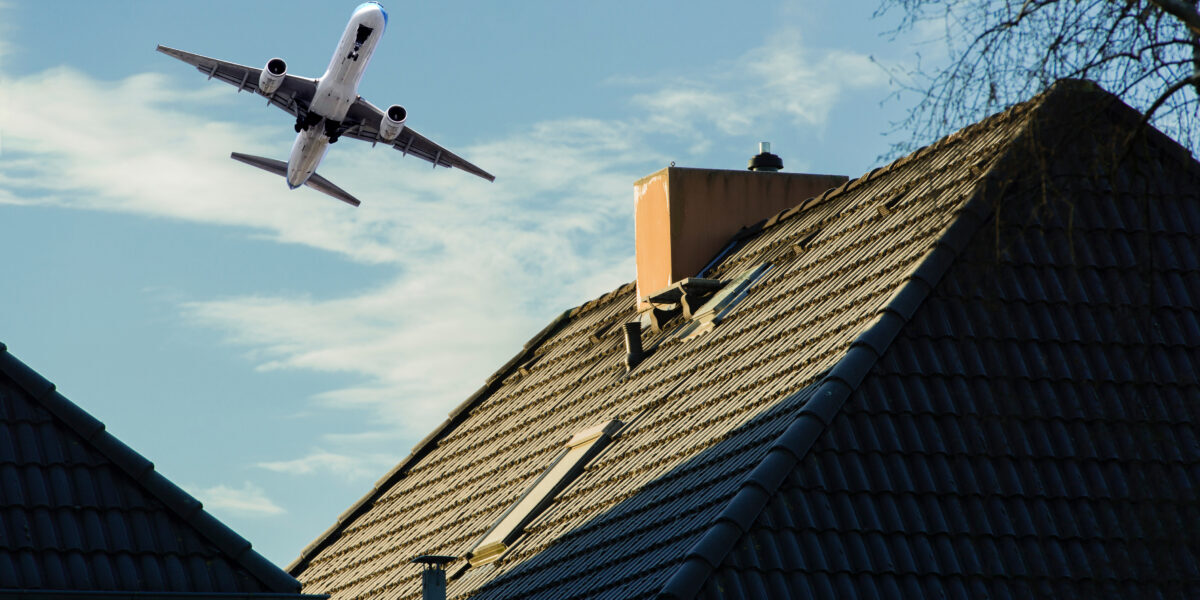 Mitigating noise with a freshly updated building standard
The Ministerial Building Standard (MBS 010) is a South Australian standard that provides 'deemed to satisfy' building constructions to mitigate and deal with external noise, predominantly from road, rail and aircraft traffic to ensure the community aren't being affected more than they need to be in their homes. It maintains that in well designed buildings, there should be no noise complaints from the immediate area and provides instructions on effective traffic noise control and then what kind of design changes need to happen if the recommendations are not previously met.
The Ministerial Building Standards form part of the Building Rules which are used to assess a development application for building consent and advise on noise control in buildings.
Resonate Consultants assisted government in the major update of MBS 010, previously known as SA 78B. One of the key initiatives in MBS 010 was the integration of aircraft noise, the approach to which is a national first. Development of this initiative required liaison with Adelaide Airport, Air Services and Defence, to ensure it would work for all. We believe MBS 010 strikes an appropriate balance between indoor amenity and cost.
The driver for the update was the Planning and Design Code that came into effect in March 2021. The state really needed a streamlined mechanism for dealing with aircraft noise and MBS 010 was the obvious choice for that.
Resonate Consultants' Director of Market Leadership, Darren Jurevicius, has worked alongside SA government for 15 years, advising and working on policy and guidelines when it comes to noise and vibration. With liaison to several relevant government departments, Darren previously led the technical development of the Ministers Specification (which was then called SA 78B) released in 2013. So it was a natural fit for us to be called upon to provide our technical support to help with development of the update so that it's understood and useable for all.
Working on a venture like this can take significant attention to detail as each element of the standard is contemplated to ensure there's the correct interpretation happening by the end user, so there is consistency across the state. Meaning that community members' wellbeing are prioritised at the end of the day. Whilst also being particular about what is newly included as it sets fresh precedence.
Through updating the standard, there can be an expected improvement to the efficiency in the planning and building approval process with a deemed to satisfy solution for proposed dwellings affected by road, rail or aircraft noise. This saves time and provides improved clarity, even for those wishing to understand the potential cost associated with noise treatment prior to purchasing land.
'South Australia is going through a significant learning process on the back of a major revision to the planning system. It has been exciting for us to be able to innovate and play our part in this revision.' said Darren.
Resonate Consultants has leveraged our reputation for contributing to noise policy, standards and guidelines in South Australia.  Our reputation however has been underpinned by the South Australian government creating an environment for learning, improving, and innovating in this space. Not necessarily to follow other jurisdictions, but to lead. We're proud to be the "go to" organisation for this and look forward to extending our skills in the future across Australia.
If you're looking for expert contribution to updating guidelines or policy, please connect with us today.