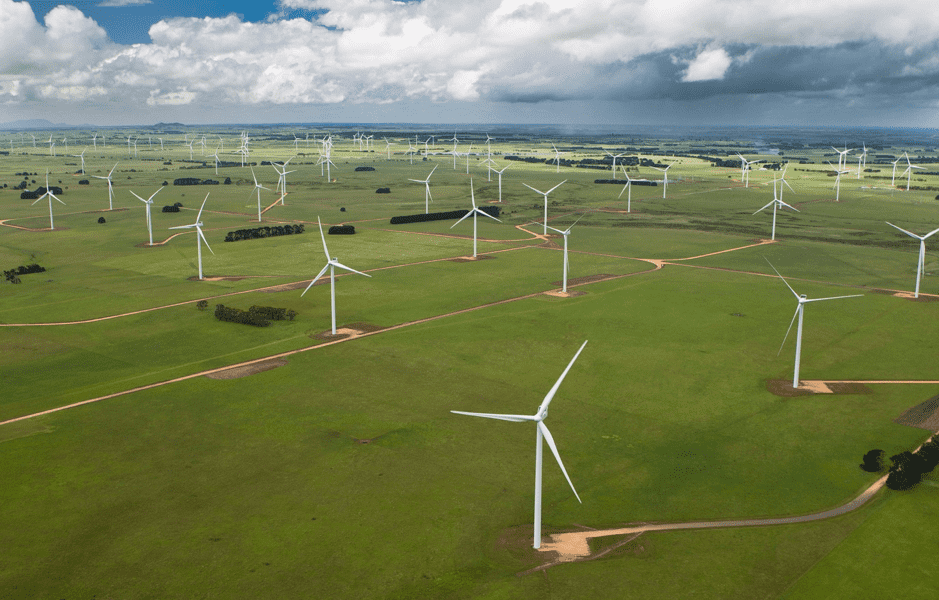 Image copywrite of AGL
Project Description
The Macarthur Wind Farm is located in western Victoria and involves 140 Vestas 3 MW wind turbine generators across a 5,500 hectare site. It commenced full operation in early 2013. The installed capacity of 420 MW makes it currently the largest wind farm in the southern hemisphere, with the ability to power the equivalent of approximately 173,000 average Australian homes and also save approximately 1.5 million tonnes of greenhouse gases each year.
Client Needs
Potential environmental noise from the Macarthur Wind Farm was a concern for regulators and some community members, and significant compliance noise monitoring was required to demonstrate compliance with the Planning Permit to Moyne Shire Council. The Council requested multiple rounds of compliance monitoring be conducted to provide a robust assessment of environmental noise from the site.
Resonate's involvement
Resonate undertook significant noise monitoring at and around the wind farm site to address both Council requirements and other stakeholder queries and concerns. This included:
Extended compliance noise monitoring at seven locations around the wind farm site to address Council requirements. In addition to long-term noise monitoring, this included subjective listening tests at various times of day and night.
Detailed objective tonality and amplitude modulation assessments at a residence to go above and beyond the standard requirements of the Planning Permit.
Extended pre- and post-construction infrasound and low frequency noise monitoring at two residences to address community concerns, demonstrating compliance with relevant assessment criteria and no observable change in infrasound levels following operation of the wind farm. The report on the monitoring was peer reviewed by internationally renowned low frequency acoustic expert Dr Geoff Leventhall.
Outcome
Moyne Shire Council deemed the Macarthur Wind Farm to be compliant with its Planning Permit conditions relating to noise in mid-2017.
Innovation
The detailed tonality and amplitude modulation assessments conducted at Macarthur Wind Farm were based on methodologies developed by Resonate to provide robust objective assessments of potential annoying characteristics that consider a wide range of wind speeds and directions. Resonate's tonality assessment procedure was awarded the 2013 Australian Acoustical Society's Excellence in Acoustics Award.