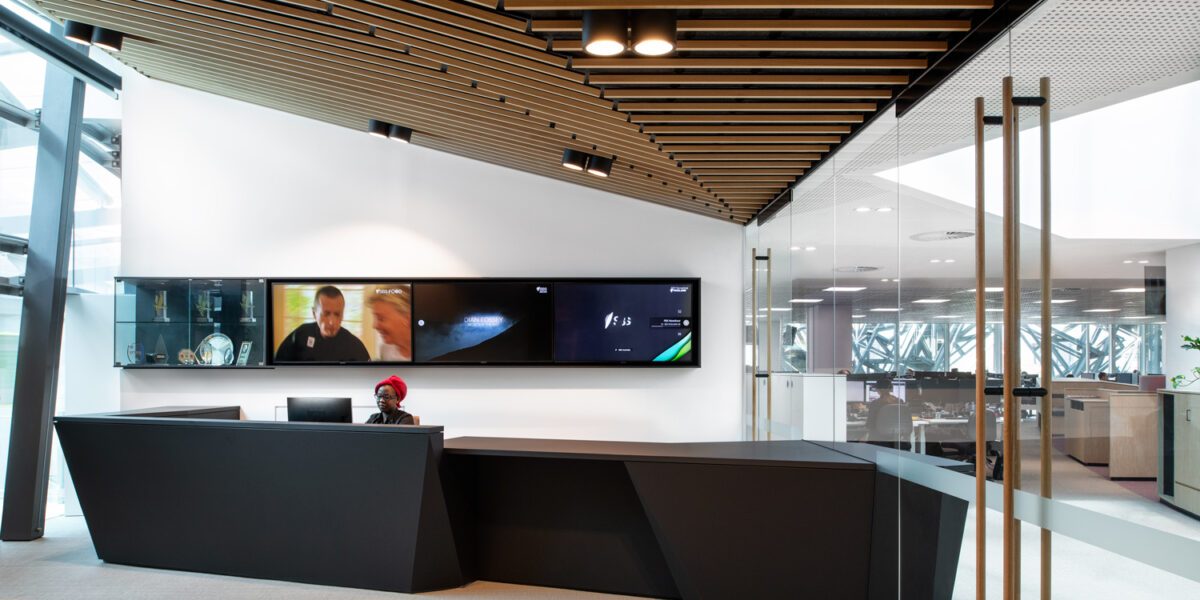 SBS Radio Melbourne, Deakin Building, Federation Square
Description
The SBS Radio project included the redevelopment of existing office and radio broadcast studio spaces, consolidating two floors onto a single floor within the Deakin Building at the iconic Federation Square.
Client Need
For this project, an exceptionally high acoustic performance was required within the critical listening spaces, including broadcast studios, recording studios and production booths. These spaces required a low internal noise level, high sound insulation against both external and internal noise sources, and a neutral internal acoustic environment.
Resonate's Involvement
Resonate were involved in the project from concept design through to completion, providing expert advice in the acoustic design of all spaces.
Critical acoustic issues on the project included addressing noise intrusion into the broadcast studios from external sources, including live music events generating in excess of 90 dB(A) at the façade. Isolation of the broadcast studios, whilst minimising the height profile of the floor, presented unique challenges and required careful consideration.
Resonate were integral to the successful design of many custom elements throughout the project, including hinged and sliding acoustic doors, and HVAC plenums serving critical listening areas.
Outcome
A highly integrated design was achieved for this project, working closely with architects FJMT, services engineers Aston Consult and building contractors Renascent, to overcome the inherent limitations imposed by the building. The project was completed successfully, within a tight design and construction programme, toward the end of 2019.
Photography: Nicole England