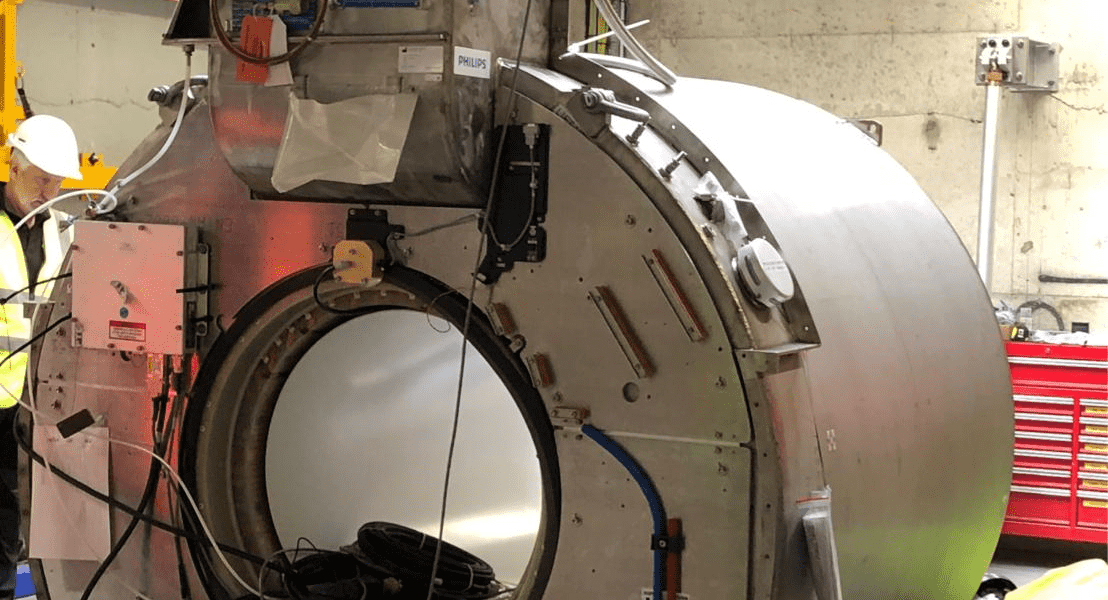 Elekta Unity MR-Linac St Vincents Hospital Sydney
Date
2018
Location
Darlinghurst, NSW
Client
Elekta
Team Members
Tom Evans, Matthew Tripodi
Project Description
The Elekta Unity MR-Linac system provides state-of-the-art technology which will allow radiation oncologists for the first time to visualise the cancerous tissue during treatment, combining MRI diagnostics with highly targeted radiation therapy. St Vincent's hospital is the first hospital in NSW and the second hospital in Australia to adopt the technology.
Client Needs
The Unity system is sensitive to both electromagnetic fields and vibration. An assessment of the suitability of the site was required to ensure that strict EMF and vibration would be achieved. The site was influenced by road traffic, local electrical services and an adjacent carpark.
Resonate's Involvement
Resonate was engaged to provide an EMF and vibration suitability assessment prior to installation of the system. Resonate has also provided similar assessments for the Unity system at Sunshine Coast University Hospital, Austin Hospital Melbourne, Illawarra Cancer Care Centre Wollongong, St John of God Hospital Perth and St Vincent's Hospital Melbourne.
Outcome
The Elekta Unity system was installed in late 2019 with first patients being treated in early 2020.
Innovation
By combining our expertise in electromagnetic fields and vibration we were able to conduct both surveys in quick succession which minimised the downtime of the existing imaging equipment in its location and hence minimising disruption to hospital operations.