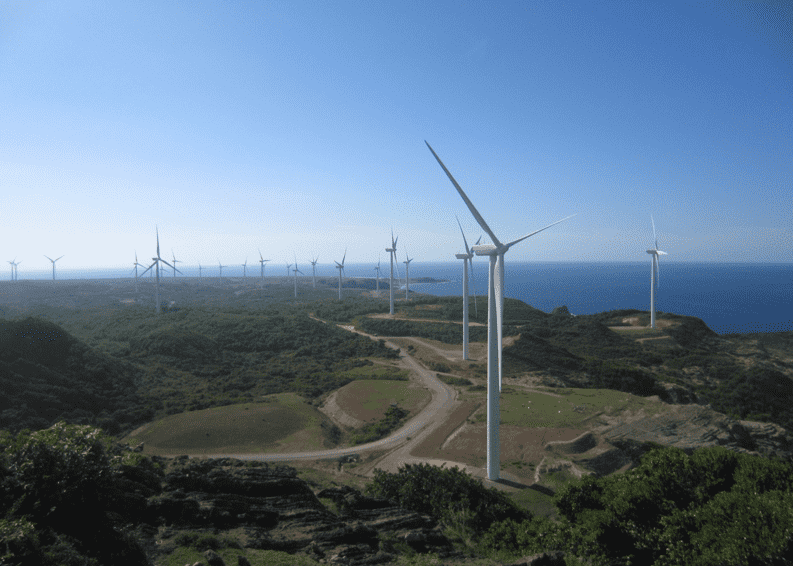 Date
2012-2015
Location
Illocos Norte, PHILLIPPINES
Client
Vestas
Project Value
US$450 Million
Team Members
Tom Evans, Jon Cooper
Project Description
The Burgos Wind Farm consists of 50 Vestas 3 MW wind turbine generators, making it the largest of its kind in the Philippines. It is located in the province of Ilocos Norte, approximately 500 kilometres north of Manila.
Client Needs
Vestas were awarded the supply contract for Burgos Wind Farm and required noise predictions for the site to ensure that the noise levels at the site boundary met the contractual requirements. Following construction, on-site monitoring was required to demonstrate compliance.
Resonate's involvement
During the design phase, Resonate undertook detailed three-dimensional computer noise modelling of the site to assess compliance with the relevant acoustic requirements. This included the provision of noise contour maps developed in Geographic Information System software. Once the wind farm was commissioned, Resonate developed and implemented a noise monitoring program that satisfied the contractual requirements, based on the World Bank Group IFC Guidelines. The monitoring involved Resonate staff being on site for a period of approximately two weeks during the season when downwind conditions occurred most often at the nearest noise monitoring location.
Outcome
Noise monitoring at the Burgos Wind Farm was completed in late 2015 and demonstrated that the site complied with the relevant acoustic requirements.
Innovation
The World Bank Group IFC Guidelines are not specifically designed for wind turbine noise assessments and Resonate worked with Vestas and the site owner's representatives to develop a noise monitoring program that met the Asian Development Bank requirements but was also based on relevant international guidance for wind turbine noise monitoring.