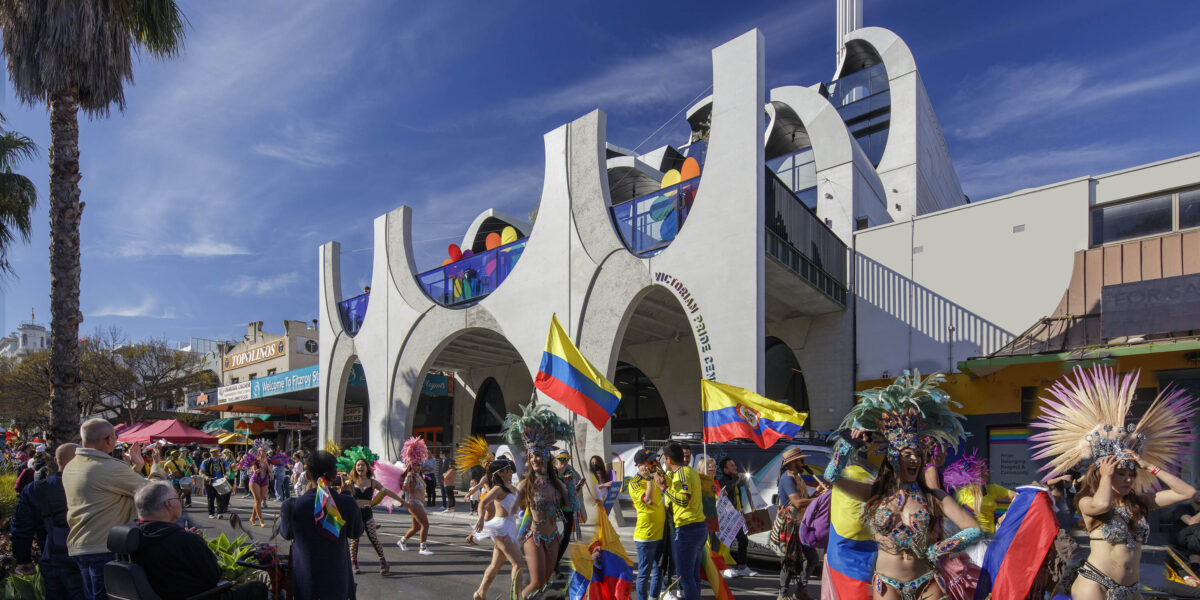 The Victorian Pride Centre, St Kilda
Awards
2022 Victorian Premier's Design Awards: Design Award of the Year
2022 Victorian Premier's Design Awards: Architectural Award
2022 Property Council of Australia People in Property Awards: Team of the Year Award – Hansen Yunken
2022 Victorian Architectural Awards: The William Wardell Award for Public Architecture Winner – Brearley Architects and Urbanists and Grant Amon Architects
City of Port Phillip Design Awards: Public and Institutional Award Winner – Brearley Architects and Urbanists and Grant Amon Architects
City of Port Phillip Design Awards: Sustainability Category Commendation – Brearley Architects and Urbanists and Grant Amon Architects
Description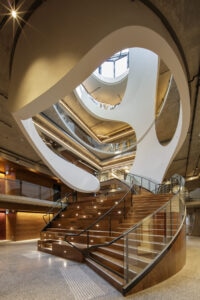 The Victorian Pride Centre is an iconic, mixed used commercial building in the heart of St Kilda. Opened in 2020 it has become the LGBTIQ community hub of Melbourne, Australia's first Pride Centre and the second biggest in the world. The building will be home to various organisations including the AGMC, ALGA, Star Health, Joy FM, Switchboard, MQFF, Minus18 and Thorne Harbour Health, incorporating a mix of open plan, cellular and public spaces including a commercial bar and multi-purpose theatrette.
Client Needs
The brief for this project was to provide a building that meets the needs of the diverse tenants whilst providing a  welcoming and inviting feel throughout.
Resonate's Involvement
Resonate have been involved in the project from the initial concept design stage. Working closely with the architectural team and services engineers, a number of innovative solutions have been incorporated in the design. Solutions developed specific to acoustics include the high acoustic specification and detailing within the Joy FM radio broadcast studios and achieving an appropriate acoustic environment for the open plan shared workspaces which feature polished concrete floors and large extents of hard reflective surfaces.
Outcome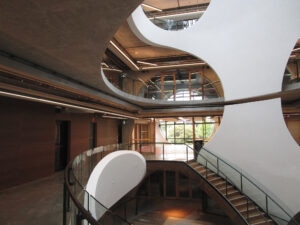 A cohesive design has been achieved throughout all areas of this landmark project. Working closely with the architectural partnership behind the development, Grant Amon Architects and Brearley Architects and Urbanists (BAU), Resonate have been an integral part of the design team providing expert acoustic advice on the design and detailing. Resonate worked with building contractors, Hansen Yunken, to ensure the design is translated into reality in a cost-effective manner.
Photography credit: John Gollings