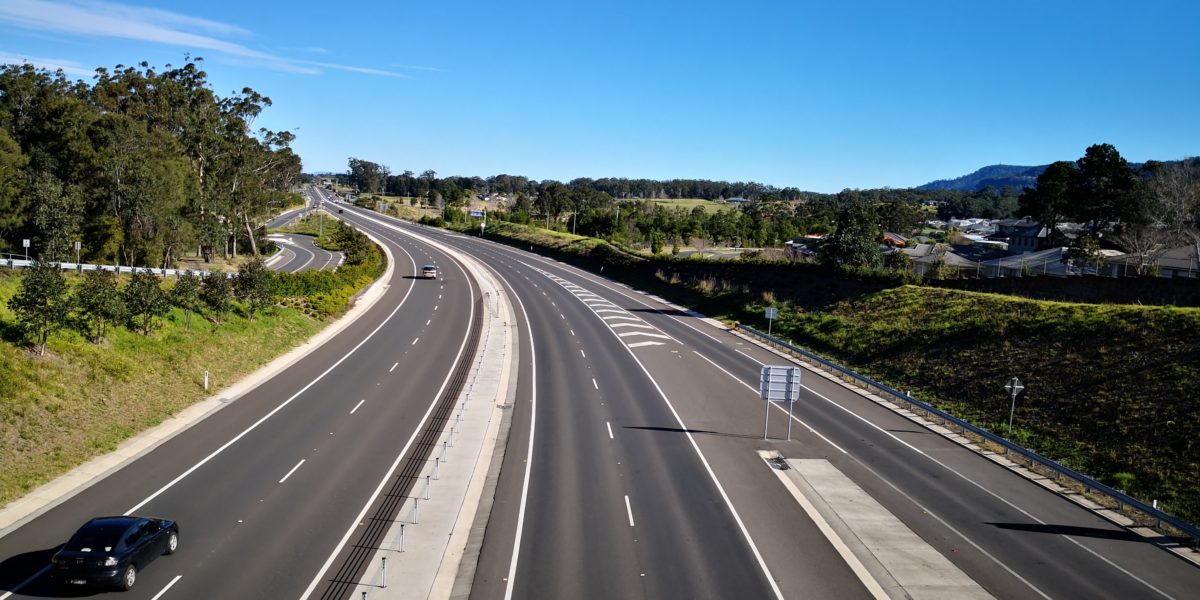 Foxground and Berry Bypass
Date
2015 - 2018
Location
Berry, New South Wales
Client
Fulton Hogan
Project Value
$50 million
Team Members
Andrew Parker, Tom Evans
Descrip
tion
The Foxground and Berry Bypass provides a four-lane divided highway (two lanes in each direction) with median separation for 11.6 km of the Princes Highway between Toolijooa Road and Schofield Lane. The upgrade avoids the Foxground Bends and takes the heavy traffic out of the Berry township.
Client Needs
Fulton Hogan were awarded the contract to design and construction the bypass and predict and mitigate any noise limit exceedances along the bypass to meet the project conditions of approval. Post- construction monitoring was required to demonstrate compliance with the contractual requirements.
Resonate's Involvement
During the design phase, Resonate undertook detailed three-dimensional computer noise modelling of the bypass to assess compliance with the relevant acoustic requirements and contractual requirements. This included the provision of noise contour maps developed in Geographic Information System software. Once the bypass was constructed, Resonate developed and implemented a noise monitoring program to verify that the post-construction noise levels correlated well with the predicted noise levels from the detailed design to satisfy the contractual requirements. The monitoring involved Resonate staff being on site for a period of approximately two weeks. Based upon community feedback additional noise barriers were investigated for receivers located in proximity to the southern extent of the bypass.
Outcome
Noise modelling was conducted during the detailed design phase where noise mitigation in the form of noise mounds and at-property architectural treatments were recommended. The post-construction noise study demonstrated that the bypass satisfied the contractual requirements.
Innovations
Resonate investigated multiple barrier options and developed a service that has the ability to convey the predicted outcomes of noise barriers. This service, AuralEyes, allowed the community to actively listen to the effect on noise levels with the implementation of noise barriers.