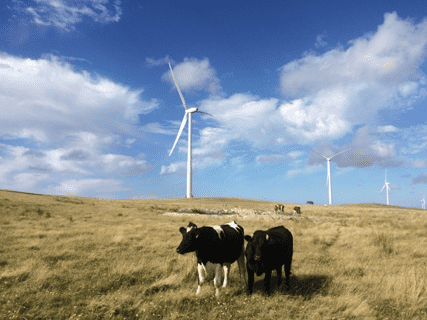 Date
2016-2018
Location
South Gippsland, VIC
Client
Senvion Australia
Project Value
$400 Million
Team Members
Tom Evans, Jon Cooper, Justin Cheah
Project Description
Bald Hills Wind Farm is located approximately 10 km southeast of Tarwin Lower within the South Gippsland Shire. The wind farm is comprised of 52 Senvion MM92 2.05 MW wind turbines, with a hub height of 80 m above ground.
Client Needs
As part of their contractual obligations to the wind farm operator, Senvion were required to undertake independent sound power and near field tonality testing of 11 wind turbines across the site.
Resonate's Involvement
Resonate was engaged by Senvion to undertake sound power and near field tonality testing of the 11 selected turbines, with all testing occurring in accordance with the international standard for sound power testing of turbines, IEC 61400-11. The testing occurred across multiple visits to site to ensure that the strict directional and background noise requirements of IEC 61400-11 were met for the various turbines across the site.
Innovation
In addition to the standard IEC 61400-11 testing procedure, Resonate were requested to obtain direct wind turbine parameters such as hub height speed and direction by measurement. We designed and implemented a system to interface with the turbines and log these parameters directly during the measurements.