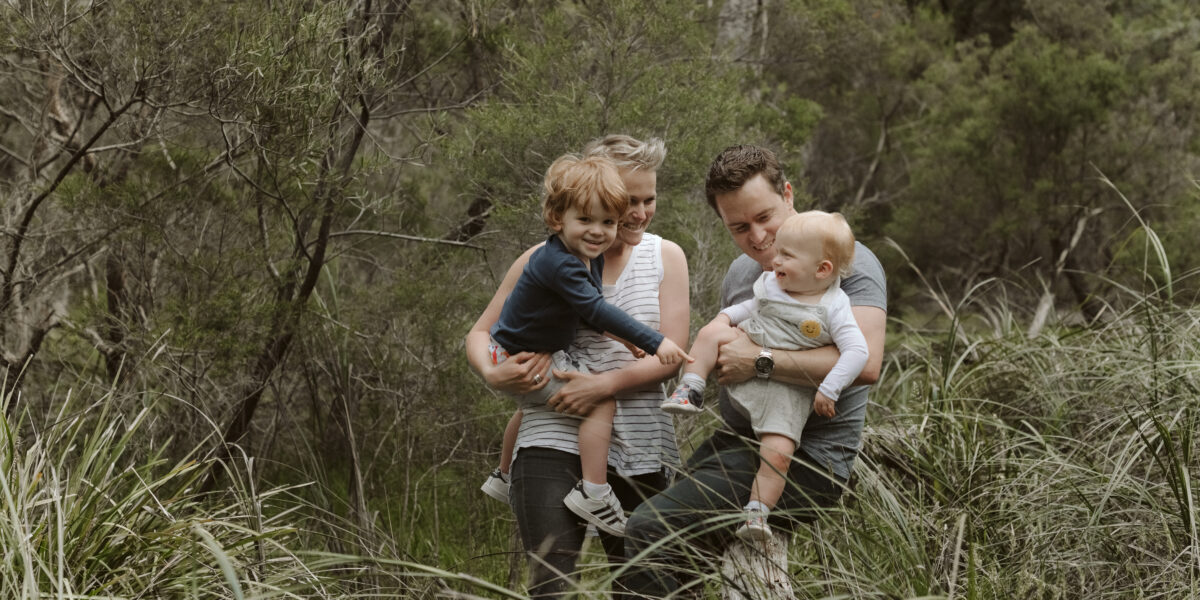 Peter Harris marries audio and acoustic engineering
Peter Harris joins Resonate Consultants as Senior Acoustic Consultant
After an initial five years of acoustic consulting with a well-known national consultancy, Peter Harris joins Resonate Consultants as a Senior Acoustic Consultant. He brings with him a solid background, consulting on multi-residential apartments and the building code, along with environmental and hospitality/entertainment venue projects. Impressively, he has worked on well over fifty public and private schools and tertiary institutions, assisting the schools and design teams with their audio and acoustic engineering requirements.
What's interesting about Peter's career trajectory is that he has had a more unorthodox approach to acoustics, coming from an audio engineering background where he worked for 16 years in various roles in audiovisual, with a focus on performance spaces. In fact, he was the Theatre Technician at Wesley College Glen Waverley for eleven years, where he looked after lighting, effects and sound engineering for all in-house and off-campus drama productions, concerts and other events.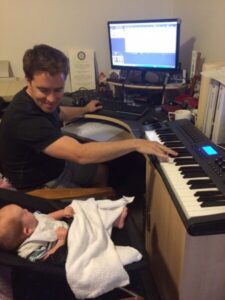 It all started with a love for music and playing the drums and keyboard from a very early age, combined with the fact that a lot of Peter's family members are engineers. Those two factors led him to study and work within the field of sound engineering in the corporate and education sectors which naturally extended into theatrical lighting and visual effects.
Working in the acoustics industry became more appealing to Peter because of an ever-growing interest in the science of sound waves and their behaviour within different enclosed spaces. This, combined with the attractive work-life balance acoustic consulting offers – the hours are more family-friendly – Peter leapt at the opportunity to work on a diverse range of projects.
His former employer immediately recognised Peter's clear demonstration of internal motivation and drive, started him in a graduate role, and then elevated him reasonably quickly given the mix of his skills and enthusiasm to learn, and continuously upskill.
Regarding the shift over to Resonate Consultants, Peter said, 'I wasn't necessarily looking to leave my previous employer but Resonate Consultants' different and more forward-thinking approach to management caught my eye, particularly the approach of no timesheets and the KPIs predominantly based on client feedback. It's a very client-centric firm with a strong focus on innovation to achieve delivery of services, which certainly lines up with my personality. Going above and beyond for clients is quite natural to me, and it's a good fit to be rewarded internally for that.'
Additionally, the clearly defined values and visions, combined with a focus on innovation such as developing Resonate Consultants' own software, appealed to Peter and coincided with the person that he is.
'Here, there is a sense of strong cohesion and teamwork within the company, which I've picked up on immediately even though I have been here not much longer than a month. The three offices: Melbourne, Adelaide and Sydney teams share solid communication, and everyone equally has an opportunity to put their hand up, provide their input and bring their experience to the table.'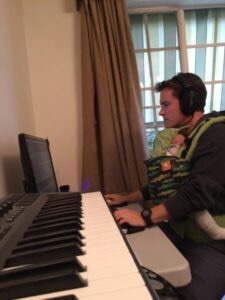 'An experience that I've enjoyed so far has been collaborating with co-workers who are proficient with EASE® (Enhanced Acoustic Simulator for Engineers) 3D room modelling software, so that I can share ideas and experiences and upgrade my knowledge in that field. Going from being the only person who was proficient in that software at my old job, to being in a place where I can delve into the more advanced features and tools of the software alongside other people who also know how to use it has been great so far and impacted my work positively', said Peter.
'I was also intrigued by the services that Resonate provide in the field of electromagnetic and marine acoustics, which are stimulating new arenas to work in.' Peter sees his future working across several industries and projects and isn't limiting himself to one particular niche. But, his visions are appropriately lofty, 'The ultimate goal is to be part of an acoustic team involved in the design of a world-class performance hall one day. The audio aspect of my background is something that I don't want to leave behind entirely, as there is a lot of room for my knowledge in that field to be brought into acoustics work.'
Overall, Peter is impressed with the way Resonate Consultants operates and defines their core values. 'It's about achieving excellent acoustic outcomes, while focussing on strong collaboration, both within the company and our client project design teams, and ultimately ensuring the client has felt like they have really been listened to throughout the project.'
'The management style offers more freedom to provide an above and beyond service to ensure that client satisfaction can happen without having to worry about project time allocation running out. It frees up the thought process, allowing staff to get a bit more stuck into the project whilst offering scope to delve into research more deeply, and call upon resources and grow knowledge within the field, rather than just getting the job done quickly and moving straight onto the next,' said Peter.
On the weekends, when not enjoying time with his wife and two children, Peter plays indoor soccer and dabbles in mountain biking, golf and, of course, playing and producing music which has been a lifelong passion.
If you're interested in joining an acoustics firm with a unique management style, contact us today. Learn more about our acoustic consultant jobs here.