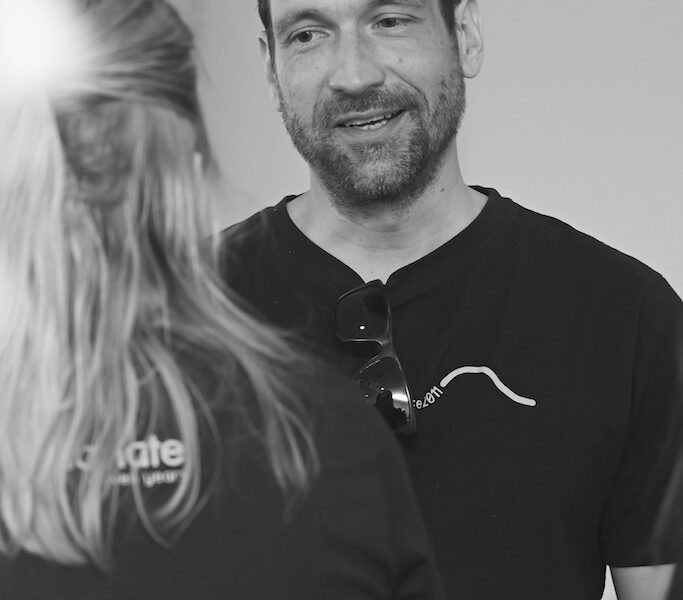 International acoustical engineering expands knowledge pool
Marc Schlussel offers reliability and an international background
Thanks to an extensive background in the acoustics space and a dedicated approach to client services, Marc Schlussel, Acoustic Consultant, has recently been promoted to Senior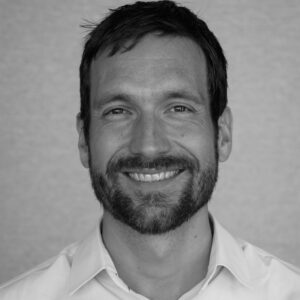 Acoustic Consultant.
Joining our acoustical engineering firm in 2017, Marc approaches every project with an open mind and a commitment to reliability. This means that, over the course of his five-year tenure at Resonate Consultants, he has been able to gain experience across a number of different project sectors.
Originally from Switzerland, Marc relocated to Australia in 2017. With a background in overseas road and infrastructure projects, specifically in noise abatement programs, Marc noticed differences between operations in Australia and Switzerland.
'Acoustics is acoustics, but each country has different regulations and standards. It was interesting to learn the different approaches to projects,' Marc explained. 'In NSW, I learnt that we are very often required to measure background noise levels to establish the criteria. Overseas, it was procedure to let the different zones define the criteria.'
Another aspect of acoustical engineering that differs from Marc's previous experience is the Resonate Consultants' way. With foundational values that, in part, centre around placing emphasis on collaboration and knowledge sharing, there is a sense of community amongst all our offices.
For Marc, this means that the different states' offices double as knowledge pools. 'If there are people who have a certain knowledge base in a different office, communication channels are open. That means that you feel comfortable picking up the phone or organising a meeting to ask questions of your colleagues,' Marc said.
The connection between colleagues, no matter their location, has further benefits. Namely, the fact that clients can be confident in their consultant's recommendations.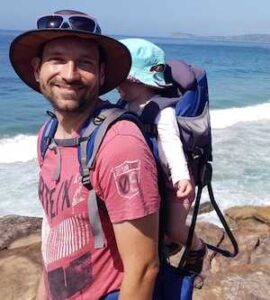 Additionally, efficiencies improve. This is predominantly because increased communication between colleagues means that there are multiple consultants informed about projects and, therefore, more consultants to talk to. All of which help to display our client-centric ethos on a daily basis.
This essence of reliability from a client perspective has also informed Marc's approach to his day-to-day work and projects. 'I have made an effort to be consistently reliable. This means essentially doing what I've promised. It also means acting as a support and being there in times of need in order to help share workloads,' Marc said.
It is through this support system that Marc first gained experience working on both bigger projects and jobs involving multiple disciplines. 'It's been beneficial to obtain a better understanding of these projects. It was interesting to see how all the disciplines somehow come together to find an outcome, especially when there are competing interests at play. It can be challenging but ultimately rewarding,' Marc explained.
With this in mind, some of Marc's favourite projects have required not only extensive acoustic knowledge but an ability to find common ground between fulfilling responsibilities and client wants.
Marc's personal interest in renewable energy has also led to project work pertaining to wind farm noise assessments. Conducting such measurements has seen Marc visit rural areas in NSW, such as Dubbo and Cooma.
'One aspect of the job is to measure the noise and then to assess it in noise modelling software. Conducting these measurements, you see that, despite the rural location, there are still residents who will be impacted and thus risks need to be appropriately flagged,' Marc noted.
In an effort to keep contributing in some small part to the achievement of Australia's broader climate goals, Marc has also worked on a battery storage system project in the Lithgow region. The former coal power plant site is currently being transformed into a site for future energy storage.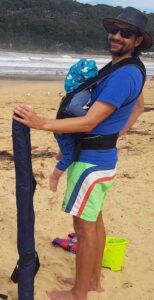 'When it comes to batteries, a lot of people don't think about noise. Batteries are traditionally noiseless. However, the volume of batteries necessary in the project can be quite noisy under certain conditions,' Marc said. In light of this, the cooling process in relation to the number of batteries and the cumulative noise levels needed to be accounted for.
While his extensive background lies in road and infrastructure projects, Marc was able to bring his signature expertise and reliability to these renewable energy projects. 'One of the reasons that I was drawn to Resonate Consultants is the fact that there's a broad range of acoustical engineering projects on offer. I like that there are possibilities to expand my range in terms of what I work on,' Marc said.
Since moving to Australia, Marc has enjoyed many professional and personal successes. 'Another great aspect of working with Resonate Consultants means that I get to work flexibly,' Marc explained. With the flexible approach to working arrangements, Marc works part-time to spend quality time with his children.
For acoustical engineering consultants committed to reliability, contact Resonate Consultants today.