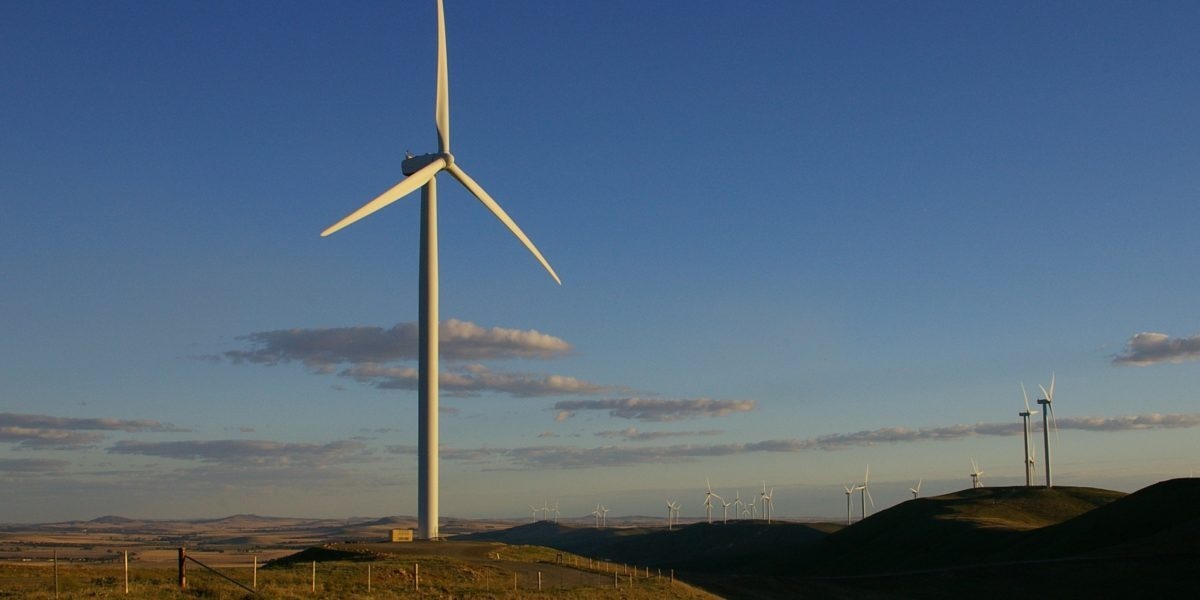 Wind farm noise: An acoustical perspective
Wind farm noise across Australia
As at mid 2018, there are more than 75 wind farms operating across Australia with the capacity to generate over 4500 MW. The biggest of these is currently the 420 MW, 140 turbine Macarthur Wind Farm in western Victoria which cost $1 billion to build and has just announced a $500 million refinancing deal last month. However, the size and scale of this will soon be surpassed by the 440 MW Coopers Gap Wind Farm in Queensland, while WestWind are currently seeking planning approval for the 228 turbine Golden Plains Wind Farm in Victoria.
Wind farms are big business and the sector is growing rapidly, especially in New South Wales, Victoria and Queensland. Already, half of the country's wind farms are in South Australia and Victoria, with a smaller number in Queensland, Western Australia and Tasmania.
But when it comes to the impact of these energy generating giants, where are we at with regards to wind farm noise levels? Are there potential health impacts and is there an effect on local communities?
Acoustic consultants

'

role in wind farm noise

As acoustical consultants, our role is to advise developers, energy providers, turbine suppliers and wind farm managers on the anticipated and measured noise levels of wind farms.

There are generally three stages we're brought in at: development approval, optimisation of sites during design, and once they're built, measuring impact for determining compliance.
The characteristic of wind farm noise is normally a gentle, low level noise that blends in well with everyday sounds. While the level of wind farm noise at houses in Australia is low — probably much lower than the level of noise in the environment in which you are reading this — it often surprises people that they can hear wind farms for considerable distances at times. This is due to the very low background noise levels that can occur in rural Australia, particularly at night time.
As with other machinery, occasionally there can be a whine, hum, rumble (described by the term tonality) and/or an excessive modulation of sound beyond the normal blade swishing. Wind turbines are unlike other noise sources in that the level and character of the noise can change significantly with wind speed and direction. This makes the detection of these unusual characteristics more difficult than for normal environmental noise sources. It's our job as acoustic engineers to find these characteristics, if they exist for a particular site, and then provide advice on wind farm noise mitigation.
We also provide mitigation for new sites where we'll run noise modelling to gauge the levels of noise that would be expected and provide advice on the location of the turbines, or whether a quieter turbine should be installed.
Minimal impact on local communities from wind farm noise
At the end of the day, wind farm operators want to ensure minimal impact on local communities and the environment while running the turbines day and night to get maximum energy yield from them.
One of the big challenges for the industry, noise wise, has been the discussion around infrasound from wind turbines and whether it's causing various illnesses (dubbed by some as "Wind Turbine Syndrome").
Infrasound is very low frequency sound, at a frequency of less than 20 Hertz. To put 20 Hertz into context, a whistle can be heard at over 2000 Hertz, a bee buzzes at 250 Hertz, and a truck exhaust is about 100 Hertz.
It's often said that the human range of hearing is 20 Hz to 20,000 Hz, with sound below that range (infrasound) being inaudible. That is however incorrect, as while people are really insensitive to noise in the infrasound range, you can hear it if the level is high enough.
As an acoustic engineering firm that is dedicated to high quality research, we conducted research on infrasound with the South Australian Environment Protection Agency. The study shows that the level of infrasound from a wind farm is often less than what you might hear from traffic, air conditioning units or in general wind induced background noise.
There are currently two National Health and Medical Research Council (NHMRC) funded research studies being carried out which will contribute to our knowledge about the effects of wind farm noise. These studies will complement a large study of 1,238 households undertaken by Health Canada in 2014, which
showed no link between exposure to wind turbine noise and measurable or self reported impacts on health or sleep quality.
When it comes to energy generated by wind, Australia is well ahead of the majority of other developed nations and is likely to hit the targets of 33 per cent of renewables by 2020, 40 per cent by 2030, and have enough in the pipeline to reach 85 per cent, according to Green Energy Markets' Renewable Energy Index.
With cutting edge battery storage offered by multiple suppliers, including Elon Musk's company Tesla, and really interesting pumped hydro storage options enabling renewables to be an even more viable option, wind farms are tapped to be a much cleaner and safer way of generating energy now and in the future by harnessing a plentiful natural resource. And it's certainly the cheapest.
Wind farm noise research
For more technical insights into our wind farm acoustical research please see our portfolio of papers over the past ten years in this sector:
T. Evans & J. Cooper; "Tonal noise from wind turbines", 2015, Wind Turbine Noise, Glasgow, Scotland
J. Cooper, T. Evans & V. Alamshah;"Influence of non-standard atmospheric conditions on turbine noise levels near wind farms", 2014, Internoise, Melbourne, Victoria
J. Cooper & T. Evans;"Automated detection and analysis of amplitude modulation at a residence and wind turbine", 2013, Australian Acoustical Society, Acoustics Conference, Victor Harbor, South Australia
T. Evans & J. Cooper;"Comparison of predicted and measured wind farm noise levels and implications for assessments of new wind farms", Acoustics Australia, Vol. 40, No. 1, pp. 28-36
For quality recommendations on minimising impact of wind farm noise, please speak with one of our acoustic consultants today.