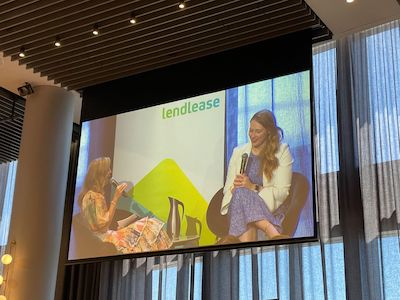 National Association of Women in Construction Award win
Senior Acoustic Consultant, Jenna MacDonald, wins emerging leader award
On Friday, November 18, Resonate Consultants' Jenna MacDonald was recognised at the National Association of Women in Construction (NAWIC) South Australian Awards. Jenna, who is a Senior Acoustic Consultant, was honoured with the Emerging Leader award.
This particular award, sponsored by BADGE Constructions, aims to recognise the dedication of women working in construction and related fields for less than five years. Additionally, this award also works to celebrate the winner's contribution to the construction industry in South Australia, along with their leadership potential and community involvement.
Awarded by a panel of industry volunteers, the Emerging Leader award is presented to individuals with a unique blend of talents. As such, nominees must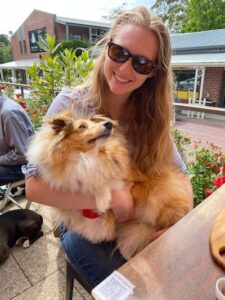 demonstrate examples of project and leadership initiative and the ability to work as part of a team, overcoming challenges that may present themselves along the way. Further, nominees must exhibit a genuine passion for the construction industry and the broader community, as well as clear future aspirations.
With a desire to work in the engineering field from a young age, Jenna epitomises hard work and an overarching passion to lead and inspire. Since joining Resonate Consultants in 2020, Jenna had contributed to three company teams; innovation, equipment and safety.
Jenna's naturally pioneering nature also saw her develop several macro-enabled spreadsheets and cloud-based interactive task lists. All of which are used by Resonate Consultants nationally.
As a company that values innovation and the implementation of distinctive practices, Jenna embodies our principles on a daily basis. Whether working on multi-million dollar projects or contributing to the development of building standards.
As an active member of the Australian Acoustical Society, Jenna is constantly looking for areas to improve, big or small. Regularly attending technical talks, she has a commitment to continuing her professional development. As a company that places value on being client-centric, Jenna's desire to keep learning means that clients will always have access to the most up-to-date project strategies and industry information.
Like NAWIC, our organisation also values leadership and continuous contribution to the broader community. Jenna's approach to leadership places emphasis on support and motivation rather than exercising seniority. This personal approach to leading sees Jenna mentoring engineering students at University of Adelaide under the Career Access Mentoring program.
Externally, these dedicated sessions provide an opportunity to both share practical lessons and inspire the next generation of workers. Internally, such a program means that Jenna is actively honing her leadership skills and, thus, can support fellow staff members.
With this in mind, this commitment saw Jenna be invited to partake in Resonate Consultants' Immersive Leadership Program. This initiative is intended to help emerging, and senior leaders recognise opportunities to lead themselves and others daily. As our organisation fosters a united culture across all offices nationwide, leadership programs provide the foundation needed in order to encourage communication and collaboration.
Another key aspect of NAWIC's Emerging Leader award criteria centres around community involvement. Along with working on new building standards and guidelines to protect communities from construction noise and marine life from underwater piling noise, Jenna is also dedicated to community service.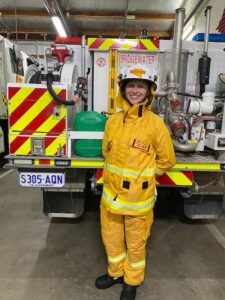 As a volunteer with the Country Fire Service's (CFS) Aldgate Combatant Brigade and Mount Lofty Operations Support Brigade, Jenna has provided everything from typical firefighting services to supportive operational functions.
Looking to another key NAWIC Emerging Leader criteria— future aspirations— Jenna plans to continue her industry-related involvement. Professionally, Jenna is enrolled in technical courses and further mentoring programs in order to develop new skills and hone existing ones.
In her personal time, Jenna is looking forward to undergoing additional CFS training in an effort to continue to add value to her brigades.
To work with award-winning acoustic consultants, contact us today.