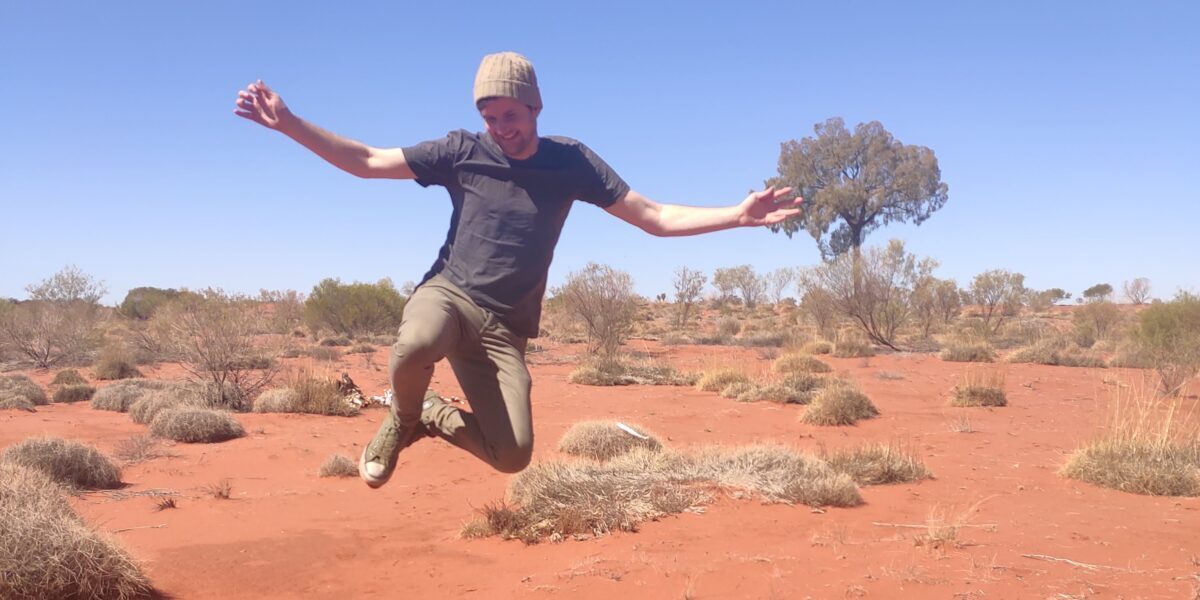 Rewarding acoustic consultants through more project control
Meet Nick Henrys who was recently promoted to principal acoustic consultant
Firmly focused on innovation and working smarter, Resonate Consultants is always looking to reward hardworking employees who subscribe to this ethos. Recently enjoying a promotion to Principal Acoustic Consultant is Nick Henrys. With a degree in civil engineering, with honours, from Auckland University and over eight years of experience working in the acoustic engineering and consultancy space, Nick brings to his new role a unique mix of innovation and a client-centric focus.
Whether working on marine acoustics monitoring or providing graduates with mentorship, Nick uses his unique skillset and background to help the world. As Nick explained, 'I think that's why I got into engineering and why a lot of people get into engineering because they want to work on projects that make a positive difference.'
the end client is happy because you're really motivated to do a good job. They see that in the work and how it's delivered on time
After working across a variety of different industry sectors, Nick is using his promotion as an opportunity to be more deliberate about the work he chooses. The benefits are twofold. Firstly, Nick said that he's 'happy doing ethical work that has kind of a sustainability focus.' Secondly, 'the end client is happy because you're really motivated to do a good job. They see that in the work and how it's delivered on time,' said Nick.
As Resonate Consultants emphasises client-centric values, Nick has been active in his pursuit to be more consistent when it comes to delivering client services. This conscious effort means that Nick has a more independent arrangement with clients and is able to work more directly with most clients. All of which helps our firm deliver on our promise to make it easy to work with us.
While developing his client services skills, Nick has also paid particular attention to taking on a mentorship role with some of the graduates around the office. This mentoring approach consists of sitting with graduates in the office and simply being there to have day-to-day interactions, and, when necessary, help problem solve. The broader impact of mentoring has been felt by Nick during this process. 'It feels good to pass on knowledge and expertise. It makes you realise that you do actually know a lot. When you're explaining stuff to the graduate consultants, it really enforces that you've learned a lot over your career so far,' said Nick.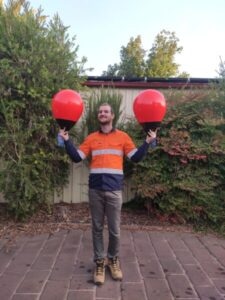 Nick's career has included many project highlights. The Granite Island Causeway Project being one. Working for the builder of the Causeway, our acoustic consulting firm helped develop a construction management plan for noise and vibrations. This plan ensured that all the processes were in place so that works wouldn't adversely impact the surrounding marine life. Nick explained just how important this management plan was, particularly as the project was slated to be built 'over the winter season when the whales that are in that area were giving birth.' The work didn't stop there. Nick was also tasked with using a hydrophone to monitor and take underwater noise measurements while impact piling works were being conducted. By being deliberate about his project load, Nick is understandably more motivated and driven.
Nick has also worked on a few road infrastructure projects, such as the Portrush and Magill Road Intersection Upgrade. Resonate Consultants' involvement centred around helping the Department for Infrastructure and Transport work out what noise mitigation, such as acoustic walls or house treatments, would be required. Particularly for the homes that would be exposed to more traffic noise due to the demolition of houses that was required in order to widen the surrounding roads.
While also working on infrastructure projects like the Flinders Link rail extension, Nick's passion lies in environmental noise projects. 'They fit my skill set a bit better,' he stated. With the opportunity to get out and travel to 'the middle of nowhere and be doing background noise measurements for a farm or a mine,' Nick's job satisfaction is second to none.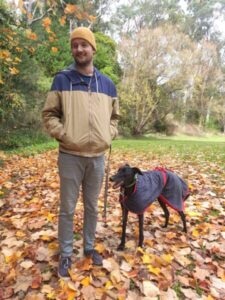 It makes sense that Nick gravitates to environmental noise projects when you consider his hobbies. Whether it's travelling from Melbourne to Adelaide on a pushbike along the Great Ocean Road or spending time in the garden growing different fruits and vegetables, Nick relishes the outdoors.
Luckily, at Resonate Consultants, Nick can take his personal passion for the outdoors and apply it to his professional life. While Nick is building up expertise in the underwater acoustics space, he is also committed to our core value of ingenuity and is currently working with the innovation team to create software and tools that will help Resonate Consultants, and our clients perform tasks efficiently and effectively.
If you're ready to join an acoustic consulting firm that is innovative and does things differently, contact us today.