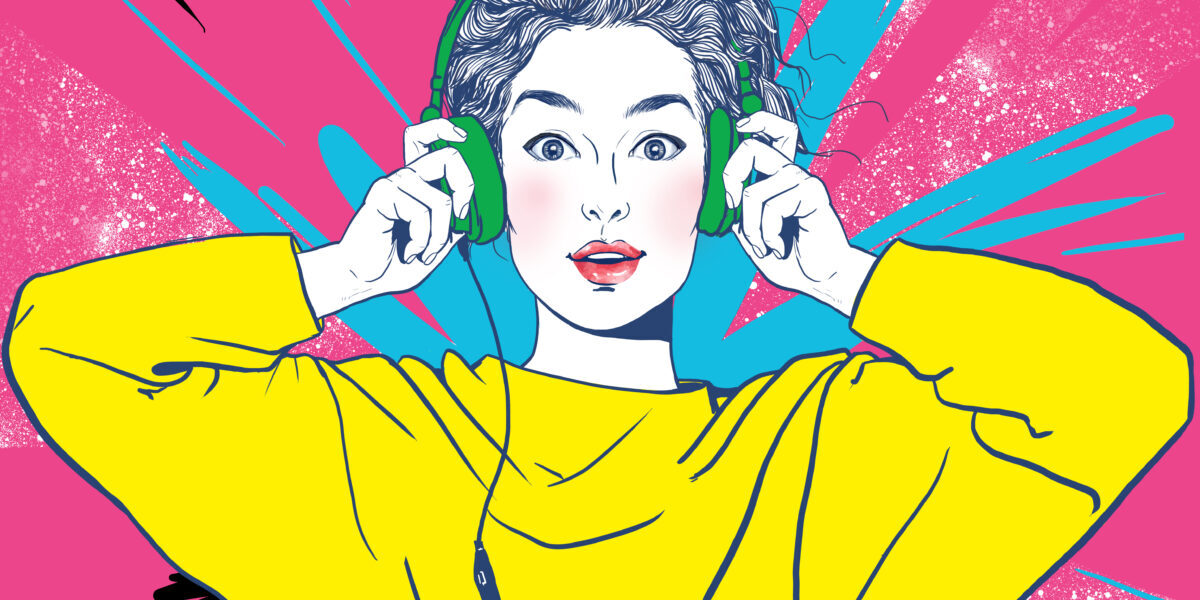 More than just consultants, acoustic innovations are our game
At Resonate Consultants, staff are encouraged to think laterally, challenge the status quo, and develop ideas to make our clients' lives easier. No idea is too big or small to be pursued. Resonate Consultants pride ourselves on our acoustic innovations and not just our client-first service. In fact, we have been named in the top ten professional services firms in The Australian Financial Review Most Innovative Companies for the AuralEyes Innovation (2019).
Our award-winning community engagement tool, AuralEyes, helps to manage the impact of environmental noise emissions, and is used to properly inform construction, transport, energy and mining projects. It is especially useful in community engagement where it is used to demonstrate the before and after acoustic impacts of projects.
We consider AuralEyes to be important in managing community expectations for environmental projects by providing insights into potential impacts before they happen. This allows better understanding of noise impacts that can be experienced by the community.
Communicating the potential impact of noise can often be difficult. Like most sensory experiences, it is much easier for people to understand an impact if they can experience the noise rather than read subjective descriptors. Much like a picture is worth a thousand words, so is a sound.
AuralEyes does just that, using sound to give the end-user an experience of the likely impact of a proposed development. Not only that, it's one of the first mobile tools to do so.
For example, if there was a new road or train line being built, the tool would provide audio to aurally demonstrate the existing environment compared to the future environment with the proposed development, and the impact of various mitigation treatments such as noise walls. This allows clients, project teams, the community, and other stakeholders to better understand the potential impact of a project and feel comfortable that the project can go ahead with these lifelike situations.
As well as infrastructure projects, AuralEyes can be used for building acoustics. It can help to demonstrate:
impact of facade treatments in controlling external noise intrusion from road, rail, aircraft and the like
different levels of acoustic privacy from one room to the other and
the impact of different internal finishes within spaces
We have had positive client feedback for AuralEyes, which demonstrates the potential impact in using the tool:
'A substantial majority (approximately 90 per cent) of high-risk receivers were happy with the sound lab. There was repeated feedback that residents were very grateful to experience the sound rather than reading about it on a piece of paper. We also received positive feedback from our own client on the outcome of the labs.'
Resonate are continually looking to look into ways to improve and further integrate AuralEyes in the way that we deliver work to our clients.
Acoustic innovations helping with national research
We are proudly working with Bond University and providing them auralisation files help with important research, particularly around creativity and productivity in the workplace. Their research has drawn significant attention across the globe, as it is topical and relevant considering the shift in working arrangements. We are assisting by creating and providing true to life audio files of varying working situations to help assess the impact of various environments whilst undertaking various tasks.
Innovative practices that actually help
When it comes to our innovative practices, we really are trying to work smarter, not harder, so that we can spend more doing providing expertise and doing the thinking. We aim to use in-house software to assist in basic tasks, all whilst purposefully investing in fostering our creativity and expertise.
'Within our firm, we focus both on continuous and disruptive innovation. It's not just about the new things that we can do, but it's about how we think about delivering and how we service our clients better and more efficiently,' Deb James, Director of Innovation, Resonate Consultants.
Our innovations have been recognised over the years for many of our project-specific developments as well as general growth and improvement. Some of these awards include:
2019 Top 10 Most Innovative Professional Services Firms, The Australian Financial Review
2018 Inventium The Australian Financial Review Most Innovative Companies
2018 Innovative Manufacturing Accelerator Program, New Venture Institute, Flinders University
2018 Impact Award, awarded for global impact, ambition and world-class capability
2017 AAAC Hugh Vivian Taylor Award, for Torrens to Torrens Rd Project
2016 Fast Movers Award
Our dedication to acoustic innovations ensures we are at the forefront of delivering and assisting our clients. If you're interested in working with a leading-edge company, speak to an acoustic consultant today.