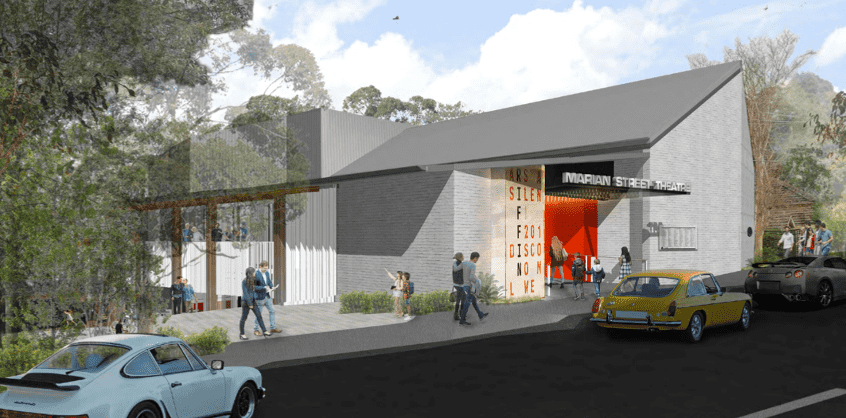 Date
2019-current
Location
Killara, NSW
Client
Tonkin Zulaikha Greer Architects (TZG)
Team Members
Elle Hewett, Julia Knight
Project Description
The Marian Street Theatre operated as a local theatre for over 40 years until 2013 and prior to that was used as a theatre or public hall since its construction in 1906. Ku-ring-gai Council recently resolved to fund the renovation of the site enabling the theatre to re-open.
The building has had a variety of extensions and modification since first built and has interesting features and architectural character. It spans three levels and contains a variety of room shapes and sizes. The reimagined Marian Street Theatre will deliver a 249 seat auditorium, 60 seat rehearsal/performance room and 63 seat theatrette to host a variety of performing arts, supported by a flexible community space, café, bar to add social and administrative functions.
To date, the project is progressed through pre-design, concept and development application stages.
Client Needs
For the refurbishment of the theatre, Ku-ring-gai council and TZG requested services from pre-design stage, through development application process and eventually detailed design through to construction.
Resonate's involvement
Resonate collaborated with the Theatre Design consultant, and the Architect as part of a pre-design stage to understand the importance of the theatre to the community and discuss the ways in which it could be used in the future. The pre-design stage involved identifying risks and opportunities, constraints, and potential ways to innovate in the areas of culture, sustainability and profitability.
During the concept design phase, Resonate attended site to conduct reverberation time measurements in the main auditorium. A number of measurements were taken to understand the theatre acoustics from varying seats in the auditorium. A 3-D model of the main 249 seat auditorium was developed to test some early acoustic design strategies as part of the concept design phase, to meet reverberance, clarity and speech intelligibility, among other important acoustic quality indicators during rehearsals and live performances.
Resonate carried out a detailed noise impact assessment in support of the Development Application, demonstrating how the operational noise emissions and environmental imissions can be managed to meet Councils requirements.
Outcome
The project is currently under Development Application review and is expected to progress to the Detailed Design stage towards the end of 2020.