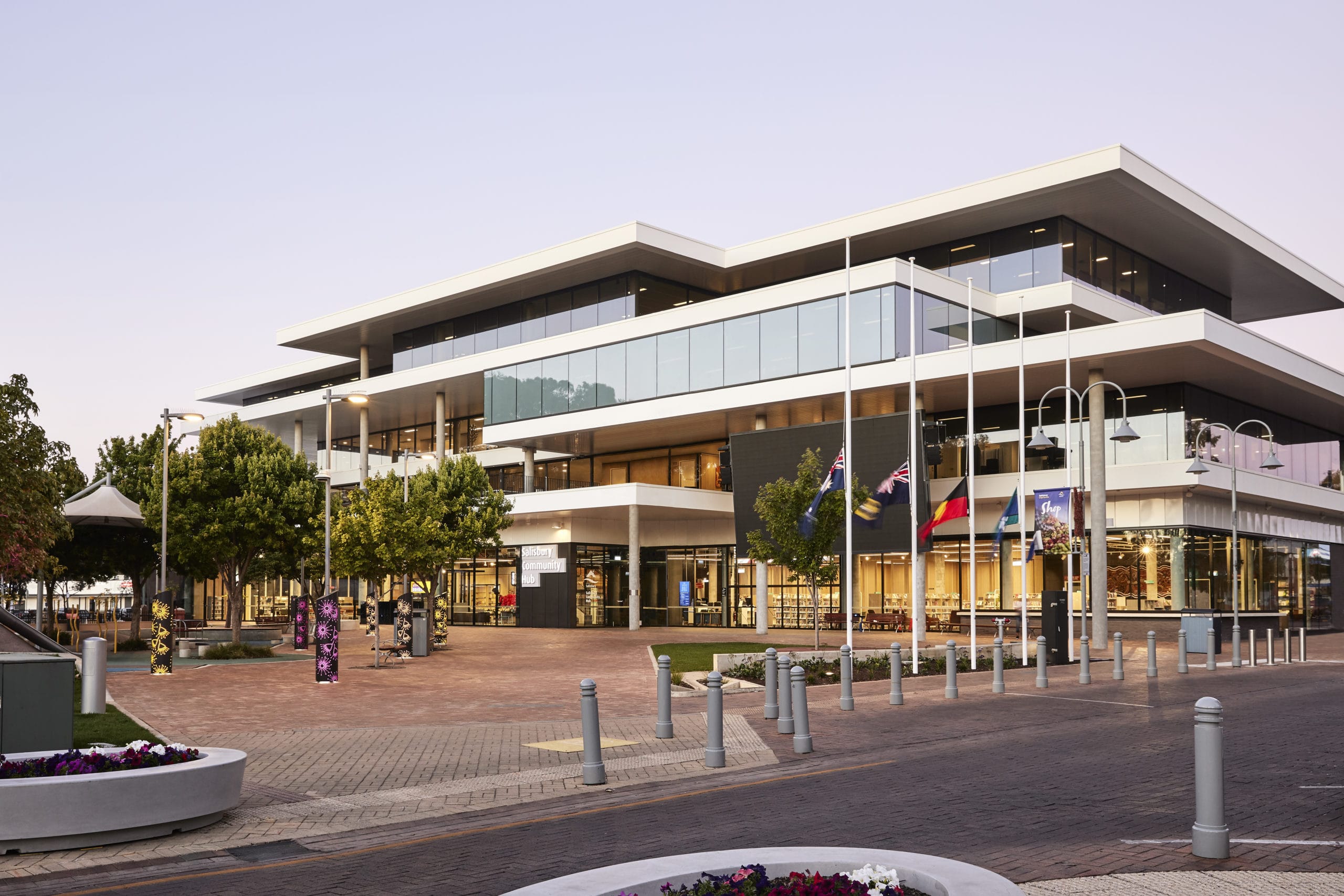 Date
2016 - 2020
Location
Salisbury, South Australia
Client
Hassell Studio
Project Value
$43M
Team Members
Deb James
Photo credit: Lillie Thompson   m/ +61403 327 965    w/ lilliethompson.com
Awards
2020 South Australian Architecture Awards, Public Architecture, The Jack McConnell Award – Hassell
2020 South Australian Architecture Awards, Interior Architecture, Commendation – Hassell
2020 UDIA Social & Community Infrastructure Award
Description
The Salisbury Community Hub is a new $43 million, four-storey, 7,200 m2 development designed for the community, workplace, and enterprise to be able to come together in a range of flexible spaces. The modern and contemporary facility features civic spaces, a gallery, learning and information facilities, council chambers and office space.
Client Need
A modern public facility to accommodate a variety of civic, commercial, and public spaces, which all achieves a high-quality acoustic environment whilst maintaining a contemporary feel and flexible multi-purpose use.
Resonate's involvement
Resonate were involved in the design and construction phase works of the projects, assisting in the acoustic design of all spaces. Critical acoustic issues included the design of the mechanical systems, acoustic isolation and privacy for the council chambers and private offices spaces, and internal acoustics within the large community spaces whilst maintaining an open feel.
Outcome
A high-quality design working with the architect, Hassell. Tailored and varied acoustic treatments were applied throughout the building to address the variety of concerns and uses whilst maintaining the architectural and user requirements.