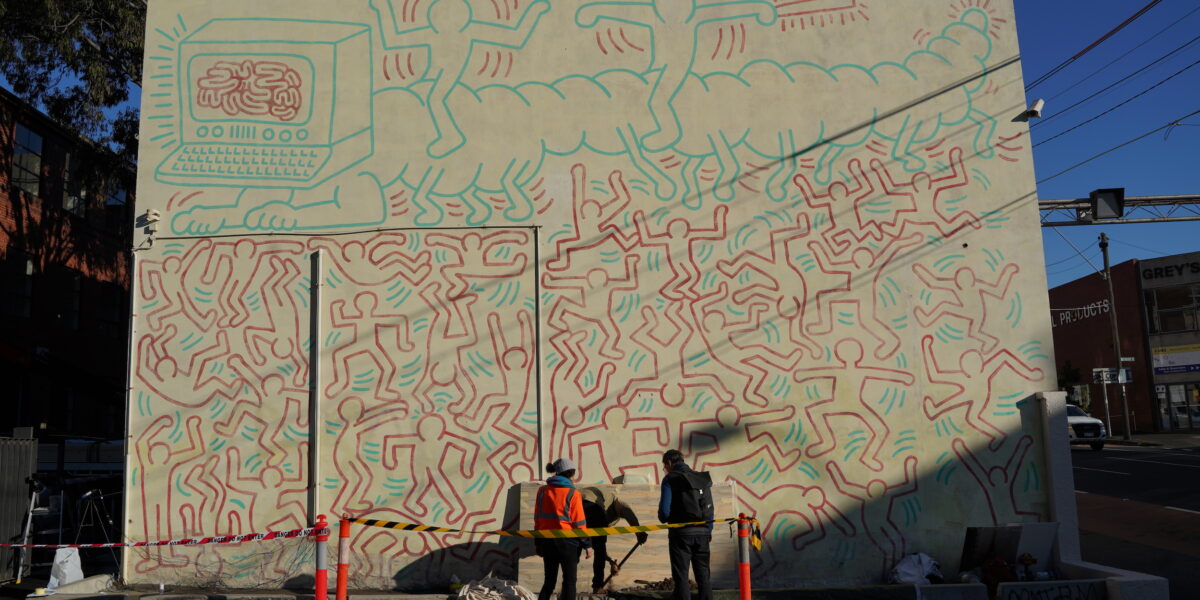 Keith Haring Mural vibration monitoring
Date
2020
Location
Collingwood, Melbourne
Client
Contemporary Arts Precinct
Team Members
Alex Foster, Tom Evans
Description
Resonate provided real-time specialist vibration monitoring to protect the Keith Haring Mural from damage during investigative excavation works.
Client Needs
The brief for the project was to ensure that vibration levels on the Keith Haring Mural did not exceed a given threshold during nearby excavation works to reduce the risk of damage to a unique and priceless landmark.
Resonate's Involvement
Resonate were involved in developing the vibration monitoring methodology, suggesting and sourcing specialist equipment that would be appropriate for the sensitive work involved, and then undertaking the survey. Working closely with the conservator, Kyi Conservation, and architect and heritage consultants, John Briggs Architects, the survey was organised and undertaken without any issues.
Outcome
The Keith Haring Mural suffered no damage during the excavation works. A detailed vibration profile for the works has been completed to allow future works to be planned and managed accordingly.