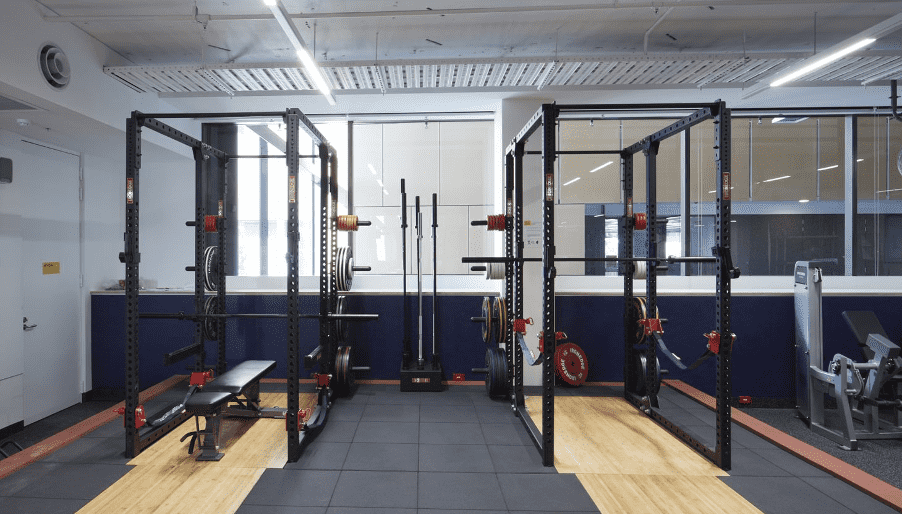 UNSW Exercise Physiology Department
Date
2019-2020
Location
Sydney, New South Wales
Client
UNSW Sydney
Team Members
Elle Hewett, Andrew Parker
Project Description
Noise and vibration fit-out design for a new exercise physiology department including, teaching, research, gymnasium and administration space. In particular, an Olympic weight lifting platform was proposed where, in excess of 150kg was required to be lifted and dropped from overhead to allow for a full curriculum to be taught. The exercise physiology department was located above ground level with sensitive teaching spaces, lecture theatres, offices, laboratories and sensitive bio-resources (mice/rats) in proximity above and below.
Client Needs
The University requested noise and vibration design, and construction advice for the fit-out of the new exercise physiology space. A separate commission was requested to deal with the high-risk nature of the weight lifting platform, given the sensitive nature of the surrounding teaching spaces, laboratories incorporating electron microscopes, bio-resources, office administration and research space.
Resonate's involvement
Resonate carried out multiple noise and vibration measurements of weights of varying size being dropped in simultaneous source and receiver locations in sensitive locations throughout the building. A point-impedance hammer was used to discern the true structural response of the existing building structure. Using these baseline response results, a Finite Element Analysis (FEA) model was developed to design and predict the performance of a concrete floating weight lifting platform to mitigate structure-borne noise and vibration to suitable levels, whilst allowing the exercise physiology teaching programme to proceed concurrently with other sensitive spaces in the building. The design was inspected and co-ordinated throughout the construction stage to practical completion.
Outcome
The project was successfully completed and commissioned towards the end of 2019 and has been in concurrent use without adverse impact to surrounding sensitive spaces since. An impressive result.
Innovation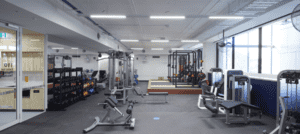 There was a very high risk attached to the floating weight lifting platform aspect of this project, given the proposed heavy weights (>150kg) being dropped on the floor of an above ground space, whilst in close proximity to some very sensitive spaces, sensitive laboratory equipment and bio-resources. To sufficiently control structure-borne noise and vibration required a fastidious approach to measuring baseline vibration measurements of the building response with a known force input, using an

impedance hammer. This was imperative to accurately calibrate the FEA model of the building, which in turn allowed confidence in the design of floating weight lifting platform. Throughout the construction stage several inspections were required to ensure the isolation springs were correctly loaded to maintain the required structure-borne noise and vibration performance, whilst maintaining weight lifter safety, in response to the forward movement of the platform during the act of lifting heavy weights.