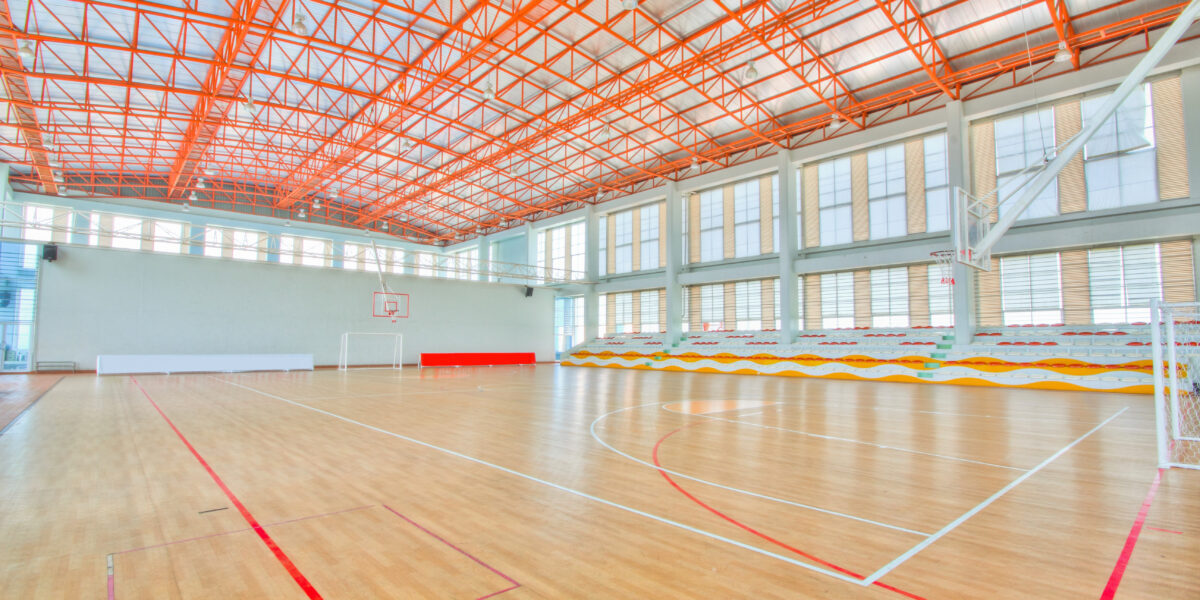 A building of balance – acoustic design principles at Wiigulga Sports Complex
The multipurpose sporting facility that balances heritage and comfortable use following acoustic design principles
The new multipurpose Wiigulga Sports Complex has just opened on the Northern mid north coast of NSW. This $23.1 million multipurpose sporting facility project has been designed as an integrated sport and community facility for people of the area and beyond, on an area that was historically an important teaching trail for the community.
Importantly, this essential facility places enormous focus on total inclusivity of the local community and has been officially named after the area's Gumbaynggirr heritage and culture; Wiigulga.
'Wiigulga, pronounced Wee-gill-gah, is the original name for Woolgoolga, and refers to the black apple tree which is found locally and on the sports complex site.'
It's the biggest council project to come to the area as at 2022, after nearly a decade of community consultation. It was planned to incorporate:
more sporting fields
day and night field lighting
new infrastructure and landscaped gardens to accommodate users
function rooms and a café
indoor courts and
a stage
The complex will be one of only a few facilities in NSW to offer up to date and inclusive sporting opportunities. The northern beaches community is eager for this facility because they are currently served by just two sports clubs with limited financial resources who can't keep up with demand that has increased exponentially over recent years. If you live outside these regions, then travelling to get access to sport becomes an unrealistic option. It's not just about providing infrastructure but also giving locals more equality when accessing health services like physical education classes and general exercise programs.
Acoustic design principles for sports centres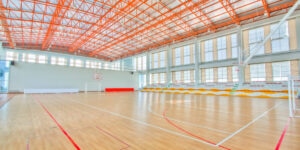 Although mainly a community use facility, with schools and local clubs enjoying the amenities, there will be the ability to have conferences plus studios as well as indoor basketball and netball and a performance area. Which means there is a potential for conflicting usages with respect to noise sensitivities.
Due to the nature of the construction and materials used, gyms and sporting areas often have longer reverberation times. The number of hard surfaces used (such as flooring, metal cladding, timber boarding etc) can increase reverberant noise levels and reduce speech intelligibility. Especially, when it is filled with people cheering and yelling. Who have to keep elevating their voice levels to be heard. In essence, they get noisier and noisier.
Where an acoustic consultant steps in
Resonate Consultants have plenty of experience in advising large community facilities with their acoustics and vibration design needs. For this project, we were involved in developing the detailed acoustic design, working with our clients Integral Group, and Populous, to ascertain acoustic mitigation requirements.
'From the community's perspective, this is a great project and there was obvious significant work done around how it integrates with the community consideration and local heritage. It was such an interesting project to work on.
It was also another interesting project, to us, in terms of balancing ideal acoustic design outcomes in one of the large indoor sports spaces that will also be a music and presentation hall. And so, finding the right balance of design and acoustics can be challenging.
Additionally, project development teams need to take into account how loud it might be when they're playing basketball, versus when you're trying to listen to a performance,' said Andrew Parker, Associate Director, Resonate Consultants.
Like we've looked at in Gym acoustics and other considerations for mixed use sporting facilities, mixed use sporting facilities have to take acoustic design principles and requirements into account from the start. To help save money in the long term and provide a beautifully designed space that the community and council are proud of but are also able to use for a variety of roles at the same time.
Not only that but they have to withstand the weather and high usage and last for years for the community.
Acoustic recommendations
Our top acoustic recommendations for this facility were:
Specific correct material and product uses for certain areas (specialised wall and ceiling panels and flooring)
The positioning of internal areas within the building
Incorporating sound absorbing building elements
All of which form part of acoustic performance standards as recommended by the relevant Australian Standards as well as best practice guidance provided by The Association of Australasian Acoustical Consultants whilst still completely regarding the importance and significance of the area and the design of the building.
Coffs Harbour City Mayor Cr Denise Knight said 'honouring the Gumbaynggirr heritage and culture of the region had been a key consideration in all of the decorative design work on the future complex.'
Be sure to get reliable advice at the design stage of your sporting complex project with the professionals at Resonate Consultants.