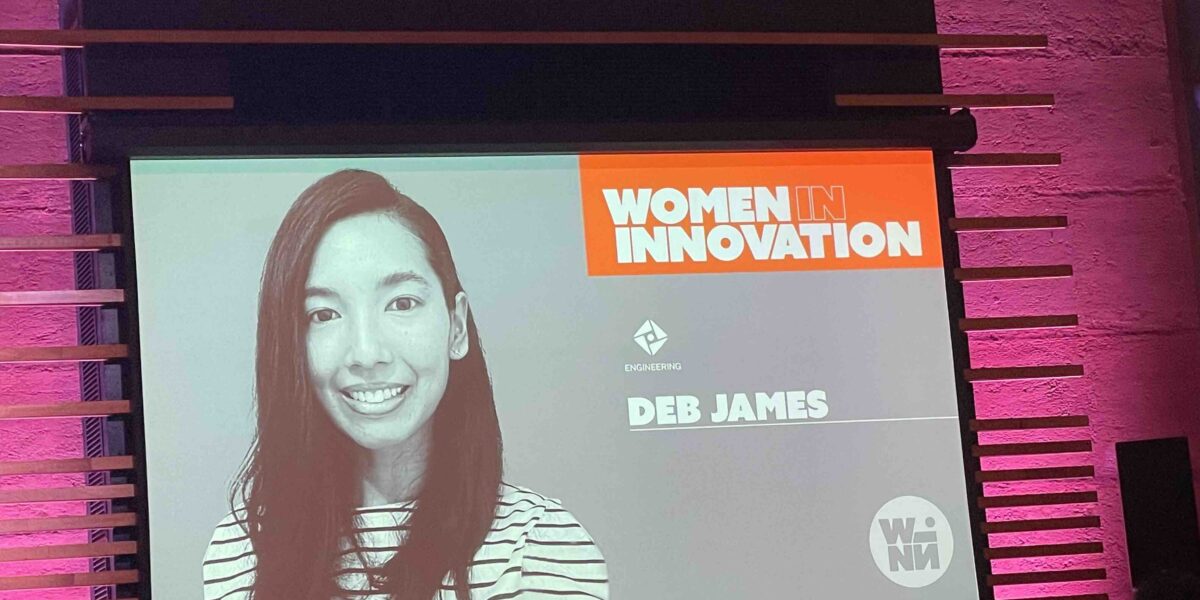 Deb James wins another women in leadership award
Resonate Consultants' Director of Innovation, Deb James was honoured at the 2022 Winnovation Awards. Held in the National Wine Centre of Australia in Adelaide, South Australia, Deb received the Women in Innovation Award in the Engineering category.
The Women in Innovation Award, sponsored by the University of South Australia, is an accolade that works to recognise and support female innovators in South Australia. As such, the award has 11 categories. These categories range from Science, Technology and Innovation in Government to Arts, Social Impact and Maths & Data. The Engineering category encompasses facets relating to the design, building and use of engines, machines and structures.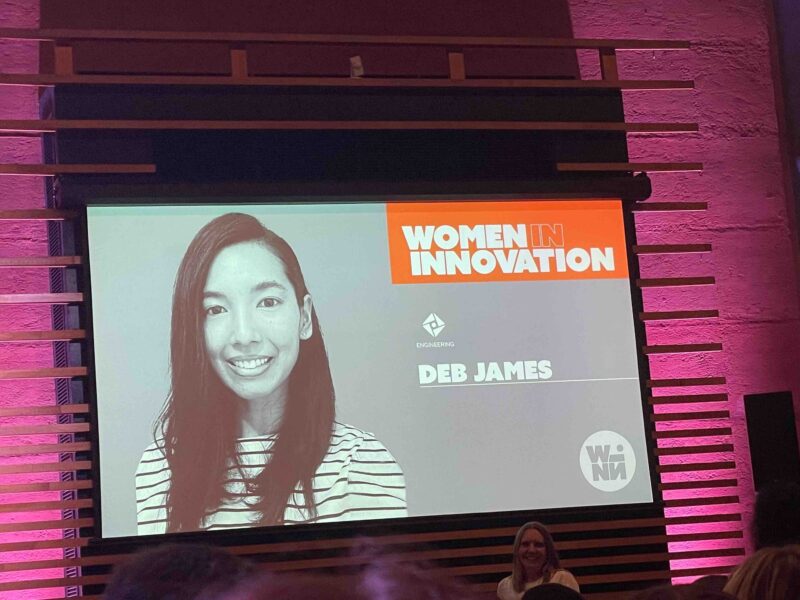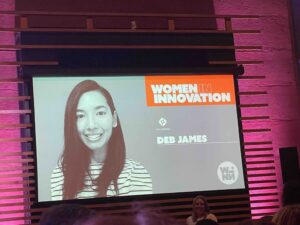 As Resonate Consultants' foundational values place emphasis on being ingenious and pursuing opportunities for genuine innovation, this award highlights our continued commitment to such pursuits.
Importantly, for Deb, the Women in Innovation Award is the culmination of a dedication to delivering innovative and efficient acoustic projects. Specialising in acoustic engineering and related acoustic consultancy, Deb also strives to develop solutions across a range of project sectors. Be it residential, commercial or industrial-related works.
'Resonate Consultants offers me the opportunity to constantly learn, grow and push myself into new realms. I'm fortunate to work with aspiring leaders and shape our company to serve our team and clients,' Deb said.
This solutions-based mindset has seen Deb heavily involved in innovation projects. Namely, the development of SoundSurfer, a program that is the result of more than two decades of developing in-house tools. Built for acoustic consultants by acoustic consultants, SoundSurfer is a fast, accurate and intuitive sound calculation tool.
An all-in-one method, SoundSurfer features elements such as drag and drop tools and the ability to add notes and images to ensure that conducting mechanical services assessments is both simplified and optimised.
'We've worked to create a space that is graphical, easy to understand, easy to review and easy for people to pick up,' Deb explained. 'By improving the calculation methods used for assessments, it allows acoustic consultants more time to spend on servicing the client in a meaningful way.'
This focus on delivering innovative tools and efficient acoustic projects has seen Deb gain recognition in the past. With this in mind, Deb is also involved with the Australian Acoustical Society at state and national level as a member of the Federal Council. Additionally, Deb presents at acoustic engineering conferences and is on the Education committee for the NAWIC (National Association of Women In Construction), SA Chapter.
Check out Deb's acceptance speech here:
This recognition at the Winnovation Awards further highlights our continued commitment to valuing and fostering women in leadership and diversity in a traditionally male-dominated industry.
Always looking for opportunities to support and develop our female employees, Deb's award is reinforcement that putting steps in place to champion equality is a worthwhile endeavour, both today and tomorrow.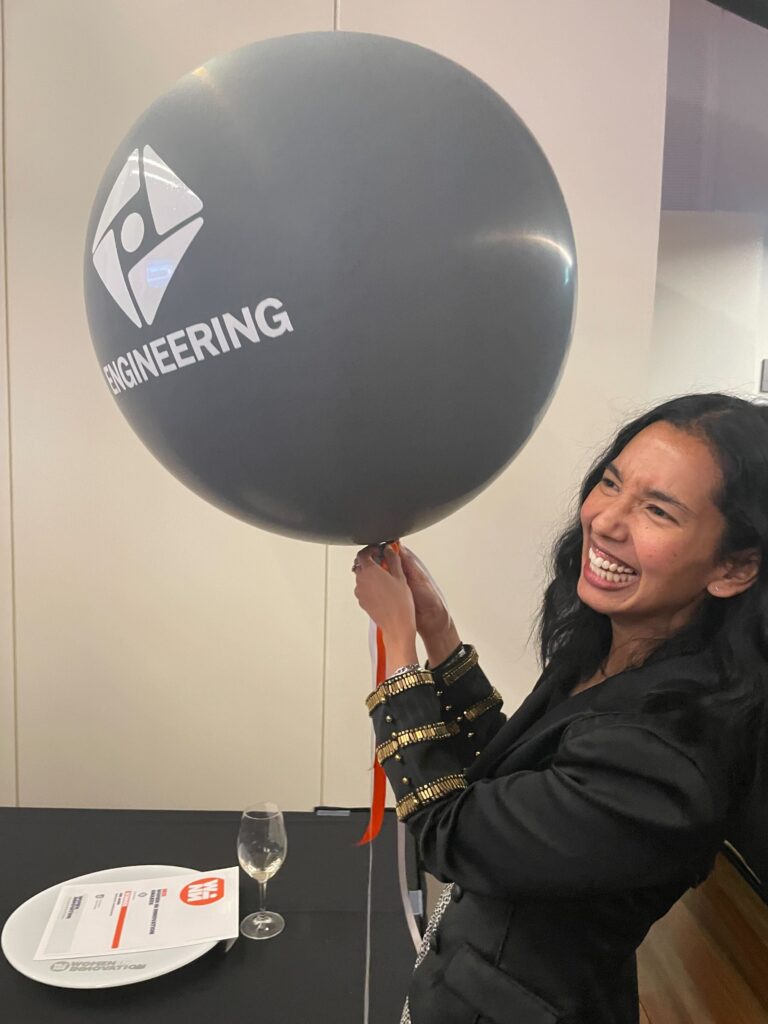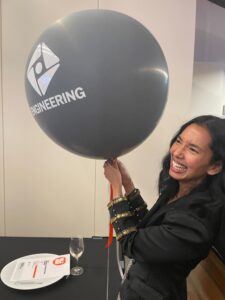 Deb's Women in Innovation Award also showcases to clients that Resonate has a genuine commitment to acting responsibly. 'We are not just doing things the same way, we are looking for opportunities and investing in solutions to make our lives and the lives of others easier,' Deb stated.
As a client-centric firm, such endeavours mean that we are always actively searching for processes to make it easier to work with us. Whether this is through displaying a sense of progressiveness in our views and practices or implementing new innovation tools, improving efficiencies is truly at the forefront of operations.
A recognition such as the Winnovation Award benefits our entire organisation. It acts as a motivating factor to keep pursuing new avenues of innovation. It also highlights to females aspiring to be acoustic consultants that there is a place for them within this industry.
'This award truly is a great honour and a privilege,' Deb said.
For multi award-winning acoustic consulting, get in contact with Resonate Consultants today.