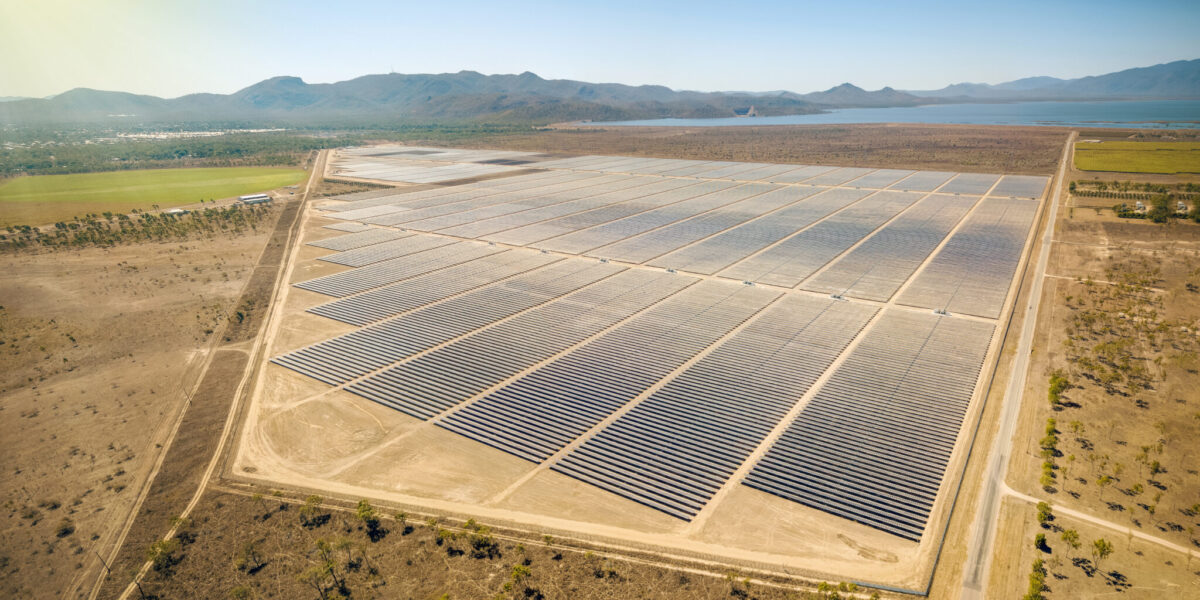 Solar farm noise needn't be a community problem
Australia is ideally situated to host several large-scale solar farms to convert energy from the sunlight, which is one of the most attractive renewable energy options to date. 'Solar PV generated approximately 10 per cent of Australia's electricity in 2020-21, and is the fastest-growing generation type in Australia.'
Our ability to build up this fleet of renewable projects has been rapid, with more than 100 accredited large-scale solar projects in Australia. 'As at March 2021 almost 7,000 MW (DC) of large-scale solar generation has been connected to the Australian electricity grid.'
Did you know there can be solar farm noise?
Solar farms can have acoustic issues, particularly with more sizeable ones, as they have more site operation noise. As renewables are coming in thick and fast, and solar farms have to produce more energy to replace coal and gas stations, more plant and equipment is required. As they grow to cope with demand, so does the solar farm noise. Predominantly, the noise emanates from the inverters and transformers and is similar to a tonal humming-like sound. Because of the low frequency, it results in sound with a longer wavelength.
Solar farm noise across rural Australia
Most of the solar farm projects are based in a rural setting due to the space requirements for panels and battery storage systems as '…the best places to build solar and wind farms are the regions where there are large amounts of land, clear skies and good wind resources,' David Dixon, senior analyst, Rystad said.
These rural settings have traditionally low background noise, especially at night, and where there are no large intervening structures which allow sound to travel greater distances. The solar farm noise can adversely impact on people's lives because the noise levels are perceived to be higher than they are typically used to.
Thankfully, many surrounding residents are accepting of these projects due to the favourability of renewables being hugely beneficial for our planet. But, still, they shouldn't have to live with acoustic issues.
Solar farm noise compliance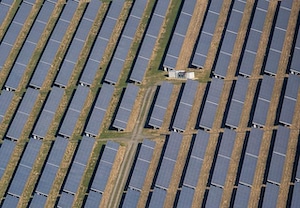 Solar farms, like any other energy-generating facilities, such as wind farms and industrial operations, must be designed and assessed with sound compliance in mind. Each state has its own noise policy/guidelines which stipulates the noise requirements, which solar farm companies must adhere to. Clients are obligated to undertake a noise assessment as part of the project approval process and then must comply with the guidance in each state's noise requirements. And that's where Resonate Consultants comes in. Or, ideally, for the client, we would come in during the initial stages of the project which would allow us to have an input on the design of the solar farm and provide a more tailored approach to the development of noise control measures where required.
Common solar farm noise recommendations
The most common recommendations that we put forth to clients include:
Advice on site layout – where to place the inverters and other equipment, so it is positioned in a way that noise is mitigated. For example, setting the noise-producing equipment in the centre of the facility.
Noise barriers – which might include a noise wall or an earth mound, which surrounds the noisy equipment.
Site location – our advice might involve providing solutions to your site location for the best acoustics.
A noise wall can be a costly effort, so a more prudent alternative might be to conduct an assessment to determine the opportunity and feasibility for at-property treatment. The treatment recommendations are likely to include:
upgrade windows to double glazing
sound insulation installation in roof space
mechanical ventilation so residents can close windows
and more
The best time to bring on an acoustic consultant
An essential piece of advice is to onboard an acoustic engineer at the very early stages of the project rather than waiting until the design has been completed, as this will help you save on expenses if you follow the recommendations early on.
One of the possible detriments of leaving it too late in the process is that a recommendation may be a noise barrier, which is often less than desirable looking and more expensive than some of the other proposed solutions. But by then, the design or implementation stage has already been complete. There may be factors to be considered at the initial stages of the project that could eliminate the need for these barriers.
But each time we work with clients, it's a customised process. 'As part of the unique way we work, we don't drive stock standard noise mitigation measures on the project. Instead preferring to work alongside our clients to provide solutions that they are happier with that are lower in cost without compromising the outcome,' said Ray Sim, NSW Team Lead, Resonate Consultants.
To help mitigate solar farm noise at the right stage of your project, connect with one of Resonate Consultants' skilled acoustic consultants today.