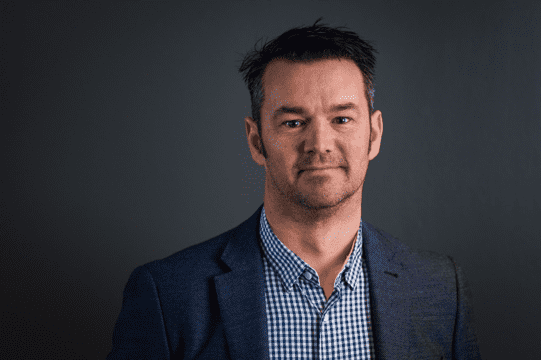 AFR Most Innovative Companies
Resonate makes the 2018 AFR Most Innovative Companies List
Resonate Consultants was honoured to be recognised as one of Australia and New Zealand's Most Innovative Companies. The prestigious annual list, published by The Australian Financial Review, is based on a rigorous assessment process managed by Inventium in conjunction with a panel of industry expert judges. The full Top 100 list can be viewed here.
Resonate ranked 94th on the overall list, from over 1000 nominated organisations across Australia and New Zealand. The assessment measures a top innovation implemented in the past twelve months.
Resonate was thrilled to be recognised for its patented listening device that is set to solve a $5 billion industry maintenance problem. By measuring acoustic signatures, its technology can record turbine damage and then advise turbine owners.
Resonate also made the list thanks to other exceptional innovation practices via its national consulting business by amalgamating the use of multiple cloud-based tech solutions and automation of systems.
Matthew Stead, CEO at Resonate Consultants says, "Seven years ago we set Resonate on the foundation of a culture that fosters and rewards innovation and intrapreneurship."
"Our teams work to innovate and improve all they do, every day. We're not happy sitting still and getting fat and lazy as a consultancy. We try new ideas and ways of doing things and fail fast, while maintaining our exceptional customer service to our client base at all times, which is imperative for us."
Specifically, the judges look at how valuable the problem is that the innovation is solving, the quality and uniqueness of the solution, and the level of impact that the innovation has had. Inventium assesses internal elements such as innovation culture, strategy, resources and process, which demonstrate a sustainable and repeatable approach to innovation.
Previous winners of the list include Xero, Planet Innovation and M&C Saatchi.
About the AFR Most Innovative Companies List
The Australian Financial Review Most Innovative Companies list (previously the BRW Most Innovative Com­panies list) is now in its seventh year. The list ranks the most innovative organisations in Australia and New Zealand, and is the only national, cross-industry list of its kind. The list is judged and compiled by Inventium – Australia's leading innovation consultancy. Inventium uses a unique, scientifically proven approach to help organisations grow through innovation. In 2018, the list comprised of a Top 100, compiled from over 1000 nomi­nations.
www.mostinnovative.com.au