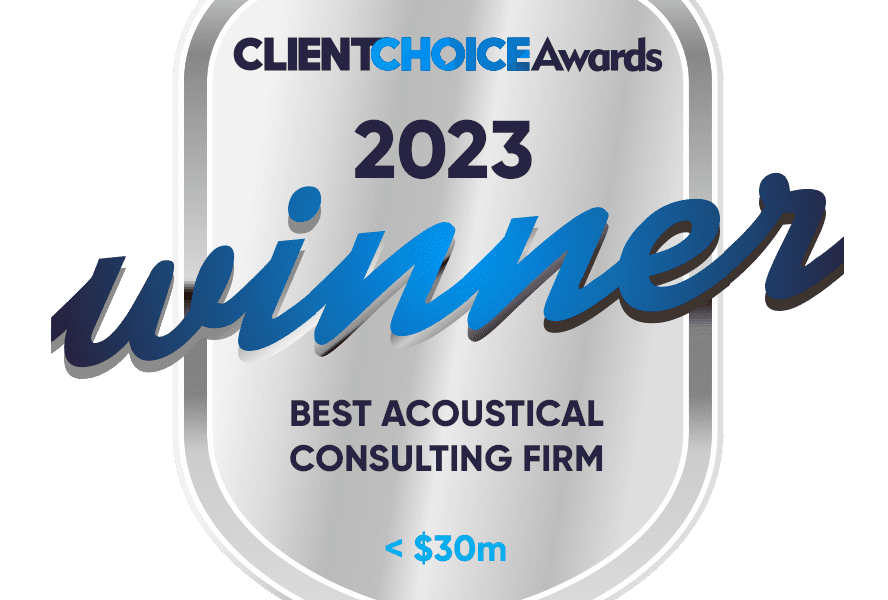 Yet another impressive award win
Best Acoustical Consulting Firm 2023
Resonate Consultants is thrilled to announce that we have been awarded Best Acoustical Consulting Firm (revenue < $30m) by the Beaton Client Choice Awards for the third year in a row.

This award recognises Resonate Consultants' dedication to excellence in the professional services sector and our commitment to providing outstanding service to our clients. As voted by you! This year, we had an increase of more than 17 per cent of votes and we were pleased to be able to donate $540 to Foodbank Australia as part of the campaign.
The Beaton Client Choice Awards are highly regarded in the professional services industry, as they are the only fully client-judged awards in the world. The awards are based solely on client feedback and are independently researched by Beaton. This year, more than 270 firms were entered, and over 17,000 pieces of client feedback were used to adjudicate the awards.
Resonate Consultants' clients praised our firm for our high levels of customer care and communication, as well as our focus on service excellence and innovation. Just like our Best Acoustical Consultant Firm success in 2022 and 2021. These values are at the core of Resonate Consultants' business model, and we are beyond proud that our clients have recognised our efforts and that our values translate to day-to-day dealings.
'Our team is committed to providing our clients with the highest level of service, and we are grateful that they can see this and took the time to help us win this award. Each award helps us to solidify our reputation and internal resolve to continually do an outstanding job with each project,' said Sarah Leo, Chief Operating Officer.
Having already established ourselves as an award-winning leader in the acoustic consulting industry, Resonate Consultants provide services to clients in a range of sectors, including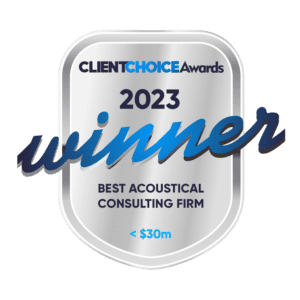 architecture, construction, and environmental management. Our robust team of experts, hailing from our Adelaide, Sydney and Melbourne offices, combines technical expertise with a focus on client satisfaction, making them a valuable partner for clients across Australia.
The Best Acoustical Consulting Firm (revenue < $30m) award is a significant achievement for Resonate Consultants and is a testament to our commitment to excellence in the acoustical consulting industry. The firm looks forward to delivering exceptional service to clients and building on success in the years to come.
'The number and calibre of entrants to the Client Choice Awards continues to improve year on year. For 20 years, through Beaton Benchmarks we've watched the professional services industry drive up client service standards in every sector.

It is impressive to watch and fascinating to see the heights to which firms can soar by listening to client feedback and drawing on benchmarks to continuously improve and deliver excellent client service,' Dr George Beaton, Executive Chairman, Beaton.