Resonate has a proven history working with road, rail, aircraft and shipping sectors. We have a history of reliable and responsive delivery working on some of the largest and most complex transport infrastructure projects.
Managing the environmental impact from transport infrastructure projects in the community is an important consideration during all stages of projects, especially those adjacent to or within residential areas.
Resonate has a strong understanding of delivery of major projects from preliminary planning to completion and have a history of lessons learnt working across various project delivery models; including D&C, Alliance, ECI and acting as client advisors.
Resonate staff have also been a key contributor and advisor to various government agencies nationally in relation to policy and guideline development. Our advisory has spanned road traffic noise and vibration, noise mitigation including facade treatments, noise and vibration from rail infrastructure, construction noise and vibration, and building code specifications for new developments sited near road or rail infrastructure.
We have developed award winning specialist tools and services to assist with transport projects. Our AuralEyes service supports your community engagement and stakeholder management processes, while our in-house facade treatment management app (considered a global first) was the recipient of the Association of Acoustical Consultants (AAAC) Hugh Vivien Taylor award in 2017.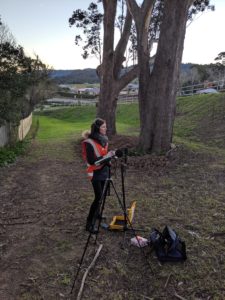 Our disciplines includes:
Project Profiles
Torrens Road to Torrens River Project (SA)