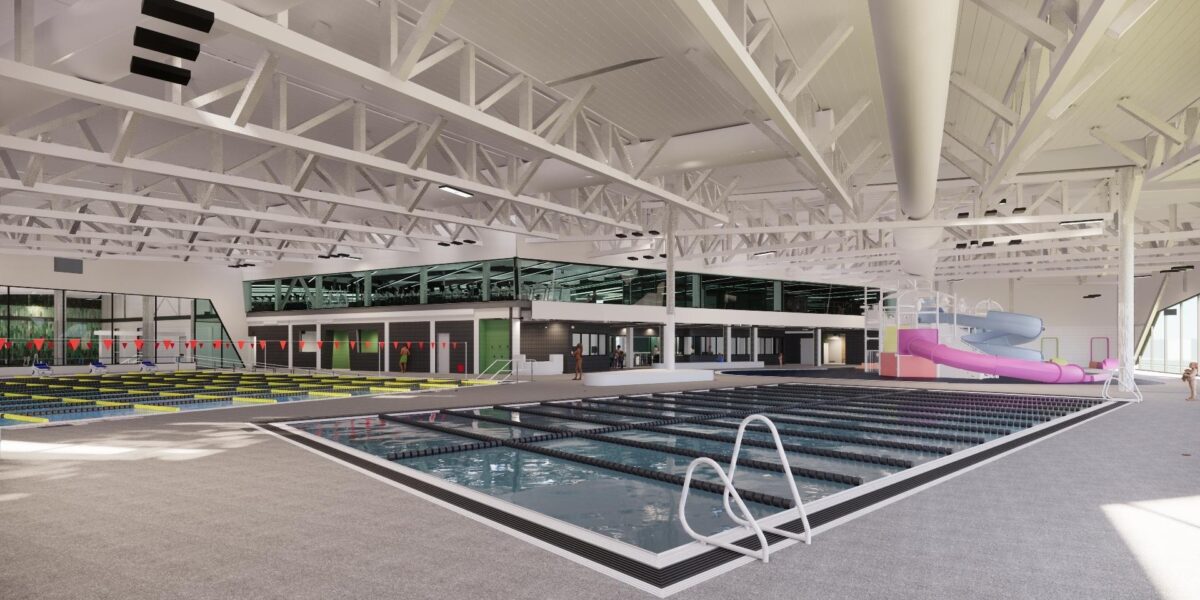 Northern Aquatic and Community Hub
Date
2018 - current
Location
Geelong, Victoria
Client
dwp
Project Value
$61.6 million
Team Members
Damien van Raaphorst
The Northern Aquatic and Community Hub is a new Aquatic Centre, Health, and Well-being hub in northern Geelong, currently under construction. The aquatic and leisure facility components will include a 25 metre lap pool, warm water program pool, learn to swim pool, water slides, spa and sauna. There is also a gym, crèche, multi-purpose community spaces, allied health consulting suites, and a café.  The project is targeting 6 Star Green Star accreditation.
The Northern Aquatic and Community Hub has been a top priority project for the City of Greater Geelong and will be a state-of-the-art facility for the City's north.  The hub will support positive health and wellbeing outcomes for the growing communities in the north Geelong growth corridor. Co-located with Barwon Health North facility in Norlane, providing opportunities for complementary health services.
With a wide range of modern facilities and services, the Northern Aquatic and Community Hub is expected to attract 600,000 visits each year and deliver $111 million in preventative health benefits during its first decade of operation. It is designed to help people of all ages improve their physical and mental health, create social connection and experience better overall wellbeing.
Resonate involvement
Resonate Consultants have been involved in both the design and construction phases of the project with dwp, championing in the acoustic design.  With the target of 6 Star Green Star accreditation, Resonate have been heavily involved in the architectural design of the facility to pursue the acoustic points. Although the acoustic separation and internal noise levels are on track to be obtained, achieving the targeted the reverberation time within the main pool hall has been challenging.
Resonate's expertise with 3D modelling with EASE software (Enhanced Acoustic Simulator for Engineers), allowed us to identify that the Green Star reverberation target for the pool hall was not feasible. Despite complex 3D modelling of the pool hall internal space, it was determined that the extent of absorbent finishes would be too excessive to meet the Green Star requirement for the space. The outcome was communicated to the project team and the ESD consultants, allowing them to consider other options for the pathway towards the 6 Star Green Star accreditation.  Without this knowledge, there was potential for this Green Star reverberation point to be erroneously relied upon, putting the accreditation at risk.