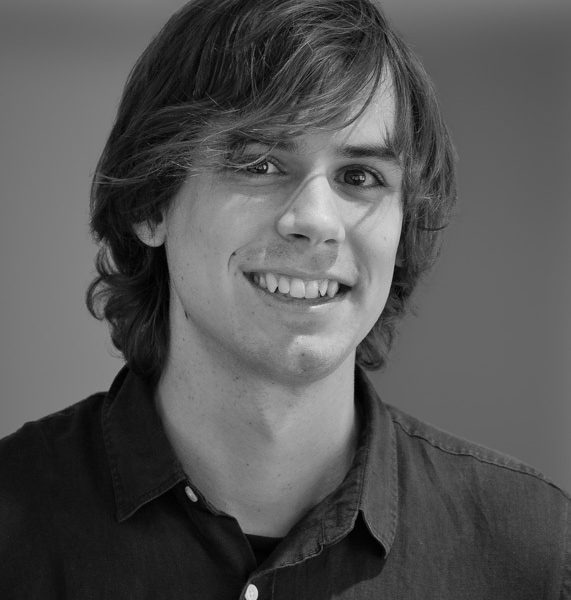 Dummies on motorbikes and other acoustic tales | James Leader
In July 2020, our Adelaide consultant with the longest name, James Tudor Tsourtos interviewed his Melbourne namesake James Leader in what would become an amusing insight into the life and times of an acoustic consultant.
Q1: James I understand you have had some previous international experiences in your line of work. What's the most unusual place you've undertaken work?
That's right, I took a break from Resonate to do a working holiday in Canada for a year as an Acoustic Consultant. As part of the job there are a huge range of settings that can require noise and vibration measurements, from being out on a boat measuring underwater sound from a piling rig, to vibration measurements of railways, and trying to find out where the annoying noise is coming from in a new office fitout. Maybe the most unusual place would be lingering in the parking lot of a police station asking an officer to do laps on their motorbike with a head and torso dummy strapped to their back.
Q2: What drew you to Resonate for this stage of your career?
I've worked with Resonate since 2015, and coming back to Australia it was a no-brainer to rejoin such a reputable company with so many great people.
Q3: Can you think of any occasions where your technical expertise has assisted you in your personal life?
Yes, for sure. To name a few – treating a noisy fridge, getting defects in my apartment building fixed, and mixing tracks on my guitar.
Q4: Who is a Leader that has inspired you in your life (besides Mum and Dad)?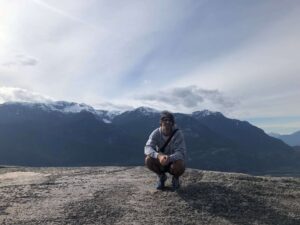 My research group leader/PhD supervisor back at uni comes to mind as being the most impactful in changing the course of my life. I owe my first job in acoustics to him.
Q5: A tree falls in the forest and nobody is around. Is there a sound pressure wave present?
Of course there is! Every noise, whether someone is around to hear it or not, must have a sound pressure wave. Give me a harder one next time!