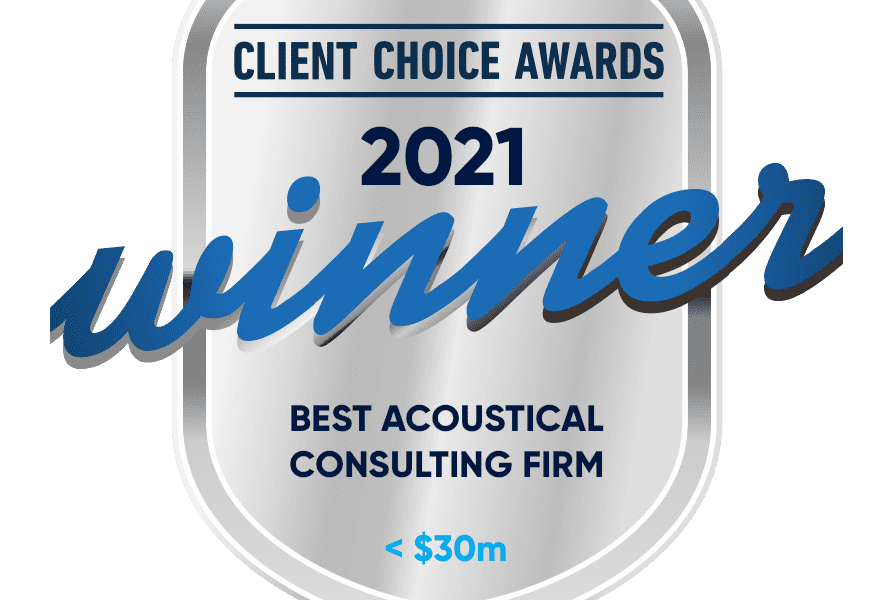 Awarded Best Acoustical Consultants
We are excited to announce that Resonate Consultants has been recognised as the Best Acoustical Consulting Firm in Australia by the Beaton Client Choice Awards 2021!
Of all the awards we have received, this one is especially important to us. Client Service is a core foundational value of Resonate Consultants and these awards are the result of clients giving direct accounts of the quality of our work, the value we provide and the exceptional client service we offer.
We also enjoy receiving the benchmark overview report from Beaton summarising aspects clients value and areas we can look to enhance along with how other entrants were perceived.
This year, the awards include a Festival where we can  immerse ourselves in information from the best-of-the-best in professional services knowledge and trends. We look forward to participating in this.
Thank you to all of our clients for continuing to support us on this journey and for taking the time to respond to the survey. We literally couldn't have won it without you!
If you have feedback for our team at any time, please contact me.